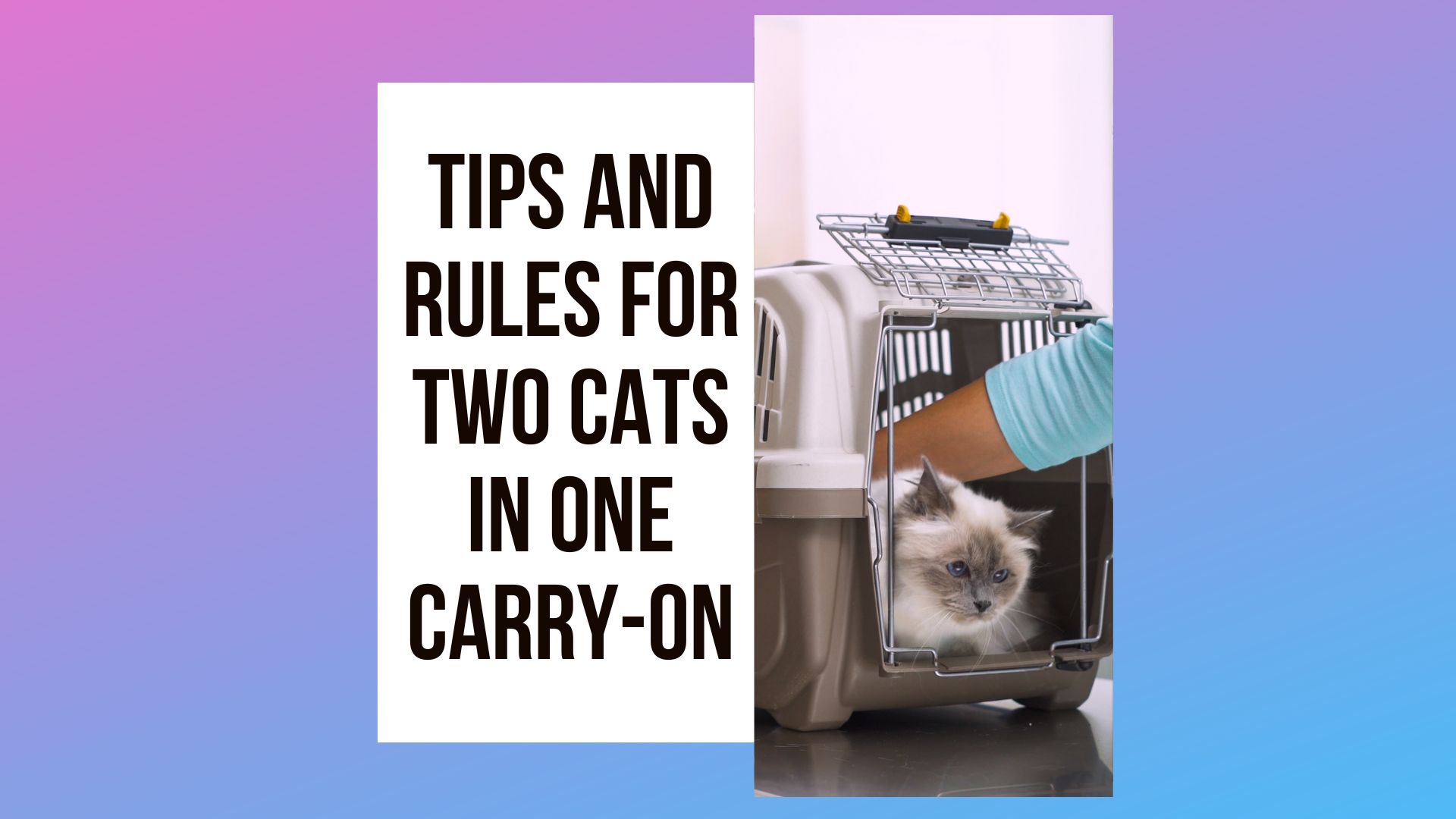 Can You Put Two Cats In One Carrier On A Plane? How can I fly with 2 cats alone? Can 2 cats share travel in one carrier? According to the U.S. Department of Transportation, airlines report that over two million pets and live animals fly in the United States every year.
There are many reasons to travel with your pet, including long-term vacations or relocating for a new career. Whatever your motivation, there are a lot of questions about air travel that are raised by pet owners about carrier safety.
Placing two pets in one carrier may not be a possibility for some pet owners, especially those with large dogs. But, if you have two cats, you may be considering your options.
Could two cats fit in the same carrier? Would they be comfortable and safe? Most importantly, is it legal? In short, the answer depends on a few factors.
To find out for sure, you should begin this journey with your vet.
The First Step Is Visiting Your Vet
Before you commit to your travel plans, be sure to visit your veterinarian. Your vet will give your pet an exam to ensure he or she is both healthy enough to travel and does not have any signs of illness or diseases that may pose threats to other animals or people.
Furthermore, if you are traveling with a kitten, she or he must be at least 8 weeks old before boarding the flight.
In addition, some airlines require a document called a Certificate of Veterinary Inspection. This may also include any vaccinations that may be required by the state or country in which you are planning to visit.
You can check out the American Veterinary Medical Associate for a current list of U.S. states that require this document.
Even if the state or country you are traveling to does not require this form, it may still be a good idea to carry your pet's vaccination records and tags with you.
In the event, that something goes awry (your pet bites another person, or gets lost), you'll be glad you have proof of your pet's health!
What Are Your Options When Traveling By Airplane With Your Cat?
When traveling by airplane, you may notice that there are actually two ways you can arrange your pet to travel with you: in cargo or as a carry-on.
Typically, animals traveling by cargo are over 11 inches tall or weigh over 15 pounds. While this may seem more like shipping your pet, it's actually quite safe and can be less stressful for the owner.
In either option, your cat must remain in the carrier for the entire flight. That means you cannot open the carrier door to pet or soothe your kitty, so be sure he or she will be comfortable inside.
One tip you may find useful is allowing your cat to explore or even sleep inside the carrier before your scheduled flight.
Let the carrier sit on the floor or in your kitty's favorite spot for a few days or weeks leading up to your trip. If she or he is comfortable enough in the carrier in your home, it can make take-off a much more enjoyable experience!
How Much Will It Cost to Fly With Your Cat?
Typically, the carrier will count as a carry-on item for your trip, so be sure to pack accordingly. Be sure it will fit the maximum size requirements specified by your airline and ask if there are any additional fees before the day of your flight.
The top 9 airlines in the U.S. cost breakdown for each pet (one-way) are:
Hawaiian Airlines: $35-175
Frontier Airlines: $75
Delta: $75-200
Southwest: $95
JetBlue: $100
Alaska Air: $100
Spirit: $110
American Airlines: $125
United Airlines: $125
How Many Total Cats Can I Bring?
Actually, each airline has its own rules regarding two cats in one carrier. It should also be noted that some airlines only allow certain pets from boarding the cabin of the plane at all.
For example, a squirrel flying Frontier Airlines was recently banned from flying in the cabin, and a hedgehog could not find any airline that would allow her to fly with her owner.
Thankfully, cats are a more common household pet that every commercial airline in the U.S. allows on board. Still, pet policies differ between each airline.
If you are traveling with more than 2 cats, you should be aware of any limitations the airline has on maximum pets per flight, per traveler:
Hawaiian Airlines: 1-2 (One Carrier Per Passenger, See Below)
Frontier Airlines: 10
Delta: 6
Southwest: 6
JetBlue: 4
Alaska Air: 5
Spirit: 4
American Airlines: 7
United Airlines: 10
Now You Know The Cost and Rules, Can Two Cats Travel Together?
As for each airline's policy on multiple cats in the same carrier, this generally varies between each airline. In addition, each airline sometimes allows for special circumstances for exceptions to the rule.
It is also important to note that even if the airline allows more than one cat per carrier or kennel, the carrier must be large enough to fit them both comfortably.
Each airline's most updated webpage is linked to this list, where you can find all the necessary info for pet limitations and rules: 
Pet air travel still has a few exceptions. Even if the airline allows two small cats in the same carrier, the airline could refuse to allow your pets to travel together.
This could happen if your cats do not have sufficient air flow or there is not enough room for them to move comfortably within their carrier.
Lastly, even kitties who are the best of friends at home could turn on each other when under stress. In this case, separating your cats into two carriers is for their own safety and well-being.
Should You Call the Airline?
This comprehensive guide has been able to walk you through cost, limitations, and more. So you may be wondering if you'll still need to call the airline. In short, the answer is yes.
You'll need to pay for the airline fees for your pet in advance, which may include per pet and per carrier charges. This could vary if the airline allows for multiple cats in the same carrier.
In addition, you'll want to make sure you are putting your kitty either in cargo or in the cabin, depending on how you decided previously.
There are also a few more limitations you should review before confirming your travel plans. Some airlines restrict certain cat breeds from boarding their air crafts at all.
Exotic cats like Burmese, Himalayan, and Persian are all included in this list. If you have not yet called the airline, now is a great time to confirm if your cat's breed is on this controlled list.
In addition, some airlines require pets to have a harness or leash (even cats!), ID tags, and collapsible water dishes to keep your pet hydrated while on the flight. These vary based on the airline and also by the length of your flight.
Lastly, it is best to talk with the associates in the event any of their rules or regulations have changed suddenly.
The airline may have temporarily halted all pet travel or may have updated their policies on pet safety because of a recent extenuating circumstance.
By now, you should feel extremely ready for your upcoming flight with your cats. Now that you are set, it is time to prepare your feline friends!
The first step in making your pet ready for take-off is to create a comfortable and safe atmosphere in the carrier. If you are not putting both your cats in the same kennel, make sure each carrier is fitted as outlined below.
How Should You Prep Your Crate Or Carrier?
Typically, plastic or mesh doors are prohibited from both carry-on and cargo travel. In addition, your pet should be able to sit and stand comfortably in the crate, meaning there are at least 2-3 inches of clearance above their heads and they can lay down with their front legs extended.
You must also line the crate with an absorbent material to help if your pet needs to potty. This is especially important for long flights or if your pet has never flown before, as he or she may release their nervous bladder.
Lastly, you should be certain no toys or stuffed animals are in the carrier or crate with your cat. Once you've arrived at your final destination, your cat may seem a little stressed or upset.
Now you can give your cats food or water or any comforting toys. After a few hours, he or she should start to calm themselves into a normal routine.
Once your carrier is safe and ready for take-off, you should start familiarizing your cats with it. Even the most well-adjusted pet passengers can benefit from little stress-reducing tips!
Now That You Know, How Do You Prepare Your Cat?
When traveling with your pet, it is always a good idea to review best practices and guidelines along with rules and regulations.
Pets On Airplanes is a leader in educational videos aimed at promoting safer airline travel for all pets. These tips include supply lists, advice, and more. Their library contains a vast variety of videos for both carry-on and cargo travel.
In this library, one video features few useful tips to keep your kitty companion comfortable, including food and water, absorbent pads for urine and feces, and the importance of having a recent photo of your cat for the airline.
You can view the short YouTube video in its entirety.
You Are Ready For Takeoff!
When you are looking to travel with your kitty companion, the rules can seem a bit complicated. It is important to remember that airline policies are set in place for both the safety of guests as well as the comfort of your animal travelers.
However, passengers who do their research and follow proper procedures are sure to make the journey much less stressful for both themselves and their feline friend.
If you have more questions, the best thing to do is to contact the airline's customer service team. Once you are well-versed in the rules of travel for your pet, PetMD offers a quick 5-step guide on how to calm your cat during the flight.
You may also want to reach out to your vet for any tips or tricks that may help your kitty feel more at ease!
Last but not least, if you're wondering how this experience might look for you, check out this seasoned traveler as she shares her experiences of flying with her cat using Delta Airlines in a short, informative YouTube video.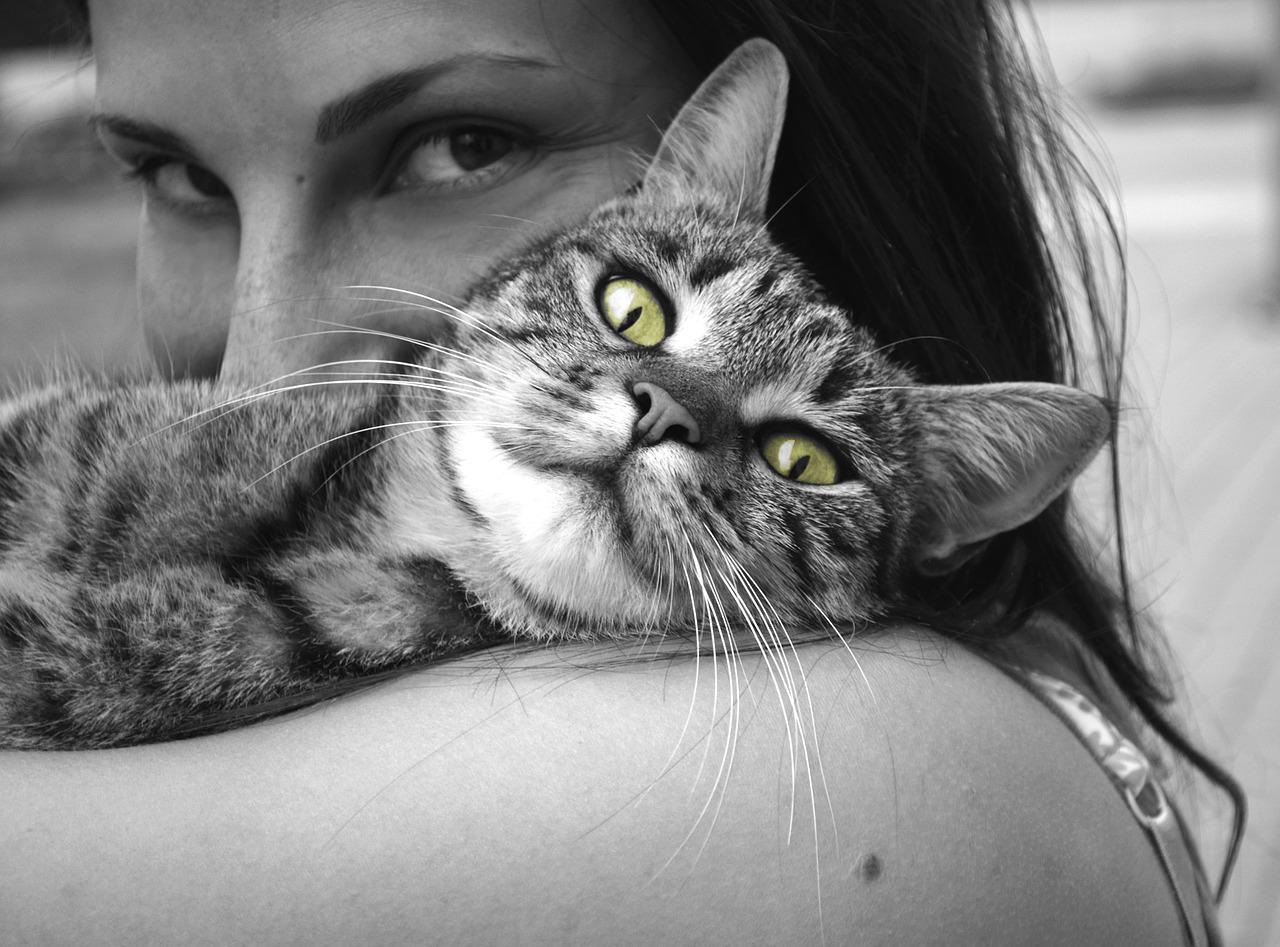 Hi, This is Alexa, and I love cats. This Website is a Complete Journal about how to travel with a cat and other information about Cat Health, Cat Training, Cat Behavior, Cat Foods and more. I hope you find it useful.