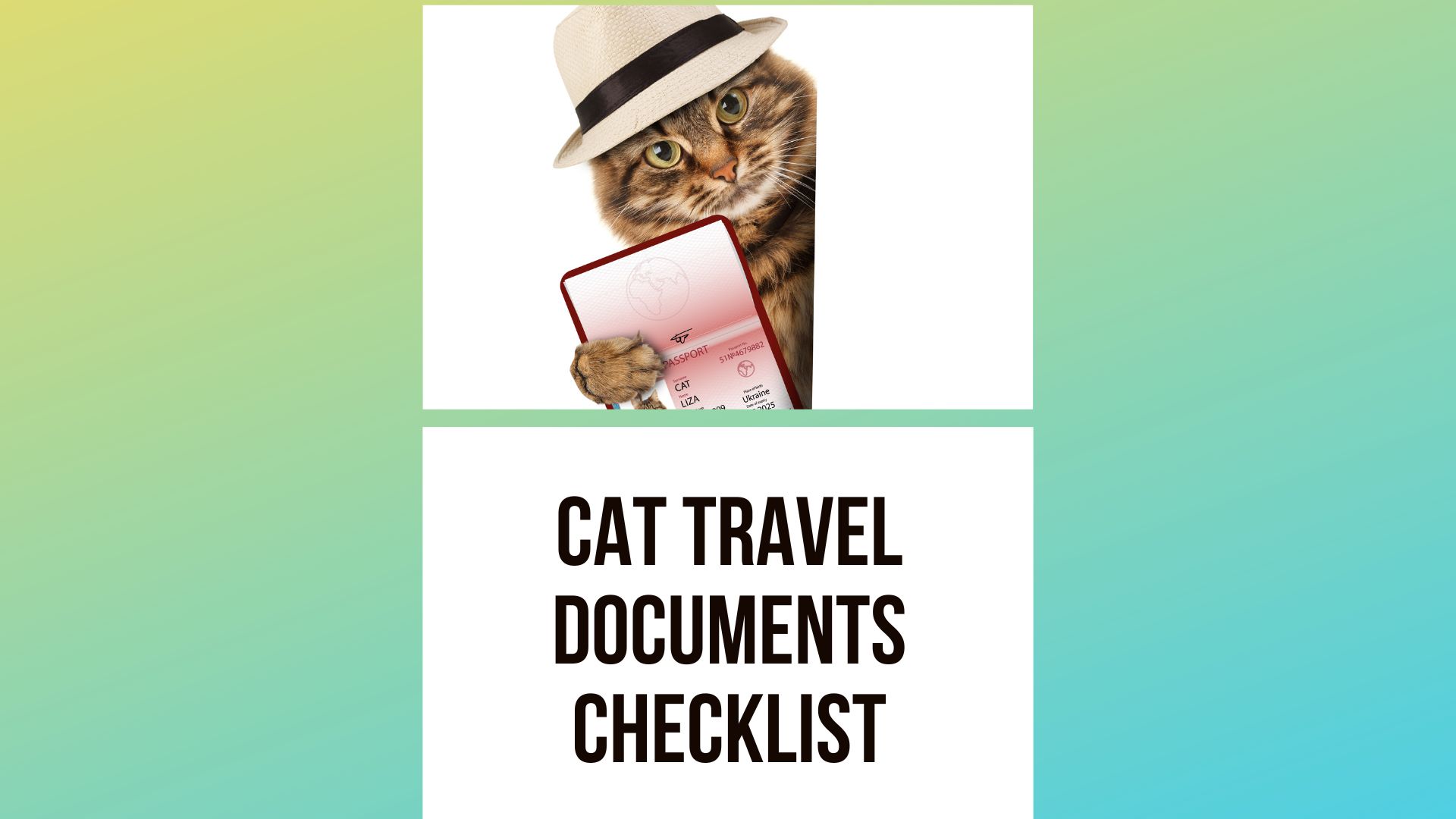 What paperwork do I need to take my cat on a plane? Is There a List of Must-have Cat Travel Documents? Well Cats, planes, and paperwork, oh my! If you intend to take to the skies with your cat, you may wonder what documentation is required and where to get the necessary paper trail started. A wealth of information and guidance is available.
The trick to a successful jaunt is to consult and obtain the paperwork ahead of time.
Treat pet travel paperwork in the same way you would handle passports for children.
The earlier you start planning the better. Remember to talk to the most important people in the process: your vet and your airline.
Want to take your feline friend from coast to coast or across the ocean? There are forms that will fit every need.
What are these certificates and what are they for?
Rabies is a big concern when traveling. The Center for Disease Control reports that infection rates have decreased, in part, because of vaccination policies, but the infection rate has not dropped to zero cases. As a result, rabies policies are strict in the United States.
Cats and dogs require a medical check prior to air travel (often at least ten days) to ensure their rabies vaccination is current.
Some states, like Hawaii, are more stringent than others and may require quarantine upon arrival. Don't just check the state you are traveling to but also your home state for your return trip.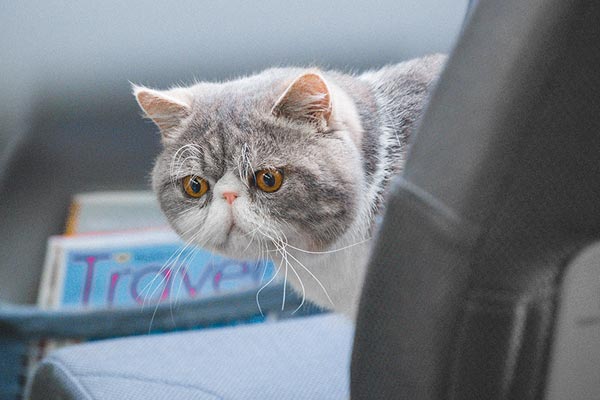 Another common certificate is the Health Certificate.
It must be signed by a veterinarian to prove that your cat is free of disease, has been through a checkup, and passes the requirements for overall health. It's good to do this in advance but double-check the expiration dates.
You don't want your health paperwork to expire before you fly or before you come home.
When in doubt ask your vet about the dates and arrangements for any additional documentation needed if you are taking an extended trip.
Acclimation Pet Certificate
An Acclimation Certificate is another type not always required by airlines, however, it may be worth your while to have it on hand just in case.
This document explains regulations concerning extremes of weather and if a pet can handle such conditions.
Though these days cats can travel by cabin, this may not be true for every airline.
Animals who cannot acclimate to cold temperatures may be adversely affected when traveling by cargo, since they may have to wait to be loaded onto the plane. Consult with your airline for further information.
Whose domestic sky will you fly?
Each airline has its own rules and regulations concerning animals. Delta Airlines travel policy requires a health certificate for all pets as carry-on or cargo.
Their information requirements include the age of the animal, a list of applicable inoculations, and identity tags or tattoos, unlike United Airlines which has a focus on rabies vaccination.
In addition to the standard forms, airlines may have their own documents which can be e-mailed to you.
These forms generally contain contact details and more information concerning the care of your companion.
Questions will center around the mode of travel, feeding needs, and any medication your cat may require during the flight.
Forms may differ if the kitty is flying in the cabin or not. If you have to change the method of travel from one to the other, consider inquiring if separate forms are needed.
Whatever you choose, don't just consult their website. Call and speak to someone directly to ensure you have everything to pass check-in and security.
Confirm their requirements to ensure that you are familiar with their policies and are aware of any last-minute changes.
Do you need paperwork when traveling between states?
Yes, absolutely. All destination states may require a veterinarian to issue the health certificate for the kitty but may also require different information.
Depending on where you go, you may also need the documentation when going home.
What certificates you need depends on the state. Contact your veterinarian and airline for the specifics concerning your trip.
According to the pet care and travel recommendations from the American Veterinary Medical Association, you should also have the following updated items:
Current color photo of your pet
Travel ID tag with local and destination contact information
Microchip registrations updated
Acclimation certificate (not required by all airlines)
Current copies of medical records (particularly concerning medication and health conditions)
Gay Purr-ee and other foreign destinations.
Even if your airline doesn't require certain health certifications, a country outside of the United States might.
Whether local or international, the requirements vary, and certain countries do not allow pets. The APHIS Pet Travel Website can break down those policies.
Always call ahead to the Consulate or Embassy for your destination country to confirm regulations.
Obtaining the right certificates for travel abroad could take several weeks or a few months. How long depends entirely on the country or specific city or the pet laws where you are traveling.
You don't have to do all the legwork yourself. According to the U.S. Department of Agriculture's Animal and Plant Health Inspection Service (APHIS), the best course of action is to consult with a local vet to get your paperwork in order.
Accredited veterinarians in your state, who are approved for international health certificate standards, can be found listed in the USDA National Veterinary Accreditation Program.
They will not only help you with the certificates but also discuss the risks of disease your pet may encounter abroad and recommend additional vaccinations.
Cats on a plane? No problem.
The key to a happy cat and a happy traveler is preparation. Have a checklist and talk to the people who provide the documents and certificates. Keep a designated folder for kitty's records and have hard copy duplicates.
For peace of mind, e-mail copies to yourself just in case a page goes missing from the file.
In addition, most modern pet carriers have tag holders and places to store paperwork with your pet.
If you have an old carrier, you may want to update it. Watch this YouTube video for secure cat carrier tips.
With a little groundwork done ahead of time, gathering the documents for a successful flight will be stress-free.
Go ahead, make your travel plans. It's easier than meeting your sharp-clawed companion's exacting standards for the food bowl.
Do cats need a ticket to fly?
While there are various fees and steps, you can fly with your pet if you have the correct papers. Yes, your cat will have to have a ticket and boarding pass.
Do You Need TSA with a cat?
Yes, When going through TSA, you typically want to X-ray the cat carrier and not remove your pet from the cage. If you have TSA Precheck, you can also get a quicker lane where you don't have to remove shoes or light jackets.
How do I get a passport for my cat?
In order to get a pet passport, you have to first go to the vet. If your vet does not do pet passports, then you can contact the Animal and Plant Health Agency for support.
How much is a plane ticket for a cat?
Frontier Airlines is significantly cheaper than the competition. With Frontier Airlines, you'll pay $75 each time you fly with your dog and $125 for every other airline. For Brussels Airlines or Southwest Airlines, you'll need to pay twice the price.
How does TSA check pets?
Pets can be walked through the detector while they're on a leash, or they can be brought through the screening process and have their hands swabbed for explosives. Once the process is complete, pets should be returned to their carrier past security so that it doesn't hold up other travelers.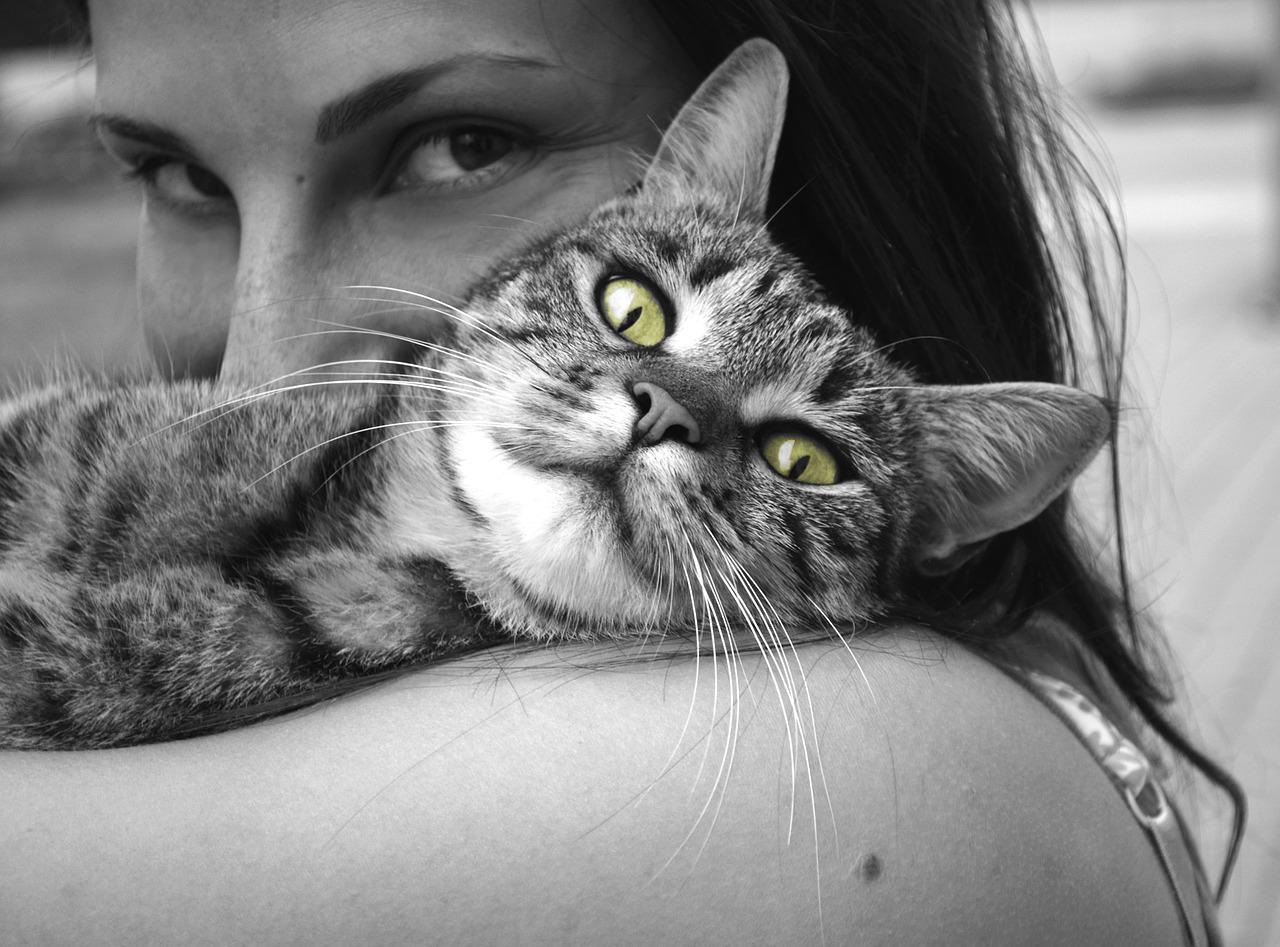 Hi, This is Alexa, and I love cats. This Website is a Complete Journal about how to travel with a cat and other information about Cat Health, Cat Training, Cat Behavior, Cat Foods and more. I hope you find it useful.