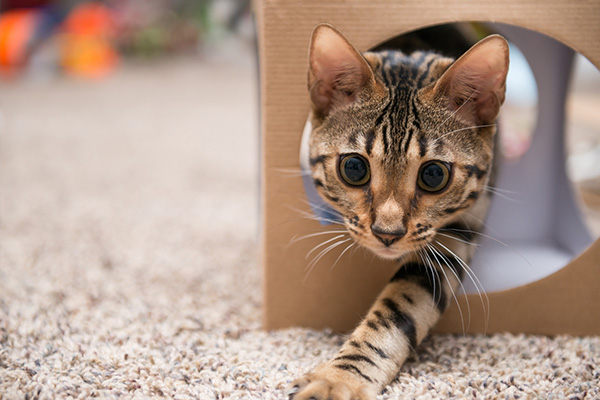 Our cats are more than just pets; they are family members and our special companions. School, work, and even a social life will cause separation between you and your favorite feline. What can you do when family, friends, or neighbors aren't an option for babysitting your cat? Cattery or cat sitter: which is best?
One solution may be to hire a professional cat-sitter while you are away. Another option is to board your feline buddy at a Cattery. Each presents some positives as well as points to consider before you decide on either one.
Cat Boarding in a Cattery vs Cat Sitting
When looking to board your cat, there are a few things to keep in mind. The first is the type of cattery you choose – cat boarding in a cattery typically comes with more privileges than a cat sitting.
For example, cats boarding in catteries typically have more space and access to toys and other animals than those who sit.
However, there are a few key differences between cat boarding and cat sitting that should be considered before making a decision.
The Differences between Cat Boarding and Cat Sitting
There is a lot of confusion between cat boarding and cat sitting, so it's important to understand the differences before making a decision. Here are the main points:
– Cat boarding means your cat is living in a specific place while you're away.
– Cat sitting means your cat is visiting someone else's home, usually for a few hours at a time.
– Cat boarding is typically more expensive than cat sitting.
– Cats who board tend to be healthier than cats who sit, as they get more exercise and interaction.
– Some catteries also offer special programs for elderly or disabled cats.
When Should You Consider Using A Cat-Sitter Or Cattery?
In an ideal world, you would never have to consider being away from your feline friend for long periods of time. This is not always the case, as the following scenarios discuss.
Some cats cannot be alone
While some pets function fine when left alone for periods of time, there are cats that begin to show negative behaviors if they do not have constant attention.
There are also feline companions that have special needs that require medicines or observations at regular intervals. Also, post-surgery and new litters of kittens may require extra time that will cut into school or work.
Business trips and vacations
It is possible to prepare your feline companion and home for an absence of one or two days. On care.com, Amanda Konolojy fairly points out that your pet should be looked after if you will be gone for three or more days, however.
She goes on to discuss some problems that can arise from extended trips away from home, including the stress on you and your cat.
What Are Some Things To Consider With A Cat-Sitter?
One option at your disposal as a cat owner is cat-sitters, and there are advantages to using their services. There are also some aspects that may not appeal to you, as discussed below.
Some benefits of using a cat-sitter
One of the major benefits of using a cat-sitter is that your pet can stay in their familiar and safe environment, as touched on by the National Association of Professional Pet Sitters.
This can provide a less stressful atmosphere as they stay in a normal routine of exercise, feeding, and sleep. These services also help to eliminate travel trauma while providing needed attention and socialization.
Some things to look for in a cat-sitter
If family, friends, or neighbors are unable to help watch your cat they may be able to give referrals. Your veterinarian is a great source for services as well. Even research online can refer you to local cat sitters.
Qualifications are important to consider, even more so if your feline has special needs. Certifications or training can be important factors when trusting your pet's care to another person.
You should understand exactly what they offer for care and what they will charge for, including what is considered extra charges.
You should also remember that a cat-sitter is there for you as well as for your family pet. What types of communication mediums are offered so that you can stay in touch with each other at any time? How will other family, friends, or neighbors be able to reach them in case of an emergency?
Some things to watch for with a cat-sitter
A professional sitter should be able to provide plenty of references that you can contact to offer answers to questions you may have.
As Dr. Karen Becker points out, other considerations should include proof of bonding and liability insurance. After all, you are trusting your home as well as your cat to another person.
What Are Some Things To Consider With A Cattery?
If you cannot use people that you know or a cat-sitting service, your next option is boarding your cat. Let's take a closer look at these businesses.
Some benefits offered by a Cattery
As this video by the Irvine Veterinary Services shows, a good boarding service will be run by a professionally trained staff that can offer the care your pet requires, including special need felines.
These operations will not only provide interaction and shelter, but also supply proper exercise, diet, and play stimulation. The best boarders will also offer extra services including grooming and veterinary care.
Some things to look for in a Cattery
The Cosy Cats Cattery & Shop stresses that accommodations should include a safely secured area that keeps animals separated and offers privacy.
They should be able to offer a level of feeding and interaction that you feel comfortable with. Pricing should include extra charges for specific needs and possible veterinary insurance.
Some things to watch out for with a Cattery
You should be able to examine the facilities and be able to observe the cats being cared for beforehand.
The staff needs to be able to communicate well with both you and your pet. Operators should also be able to discuss in detail what they can and cannot offer your feline companion.
Dr. Joanne Righetti writes about allowing your pet the chance to spend a night or two in the facility before a trip to help ease stress.
Another thing she touches on is that it is natural for your pet to need a bit of time to re-adjust when it returns home. If you have multiple cats, space and price need to be carefully considered as well.
Some final thoughts…
Thankfully, there are options available when our lives require trips away from home. With cats, this can be more of a concern than with other pets, as they often do not handle travel well.
Using a cat-sitter or a Cattery for your four-legged family member is necessary when you have no one else that can help out.
Take the time to look into both resources available in your area. Once you find a service you like, life will be less stressful for you and for your kitty!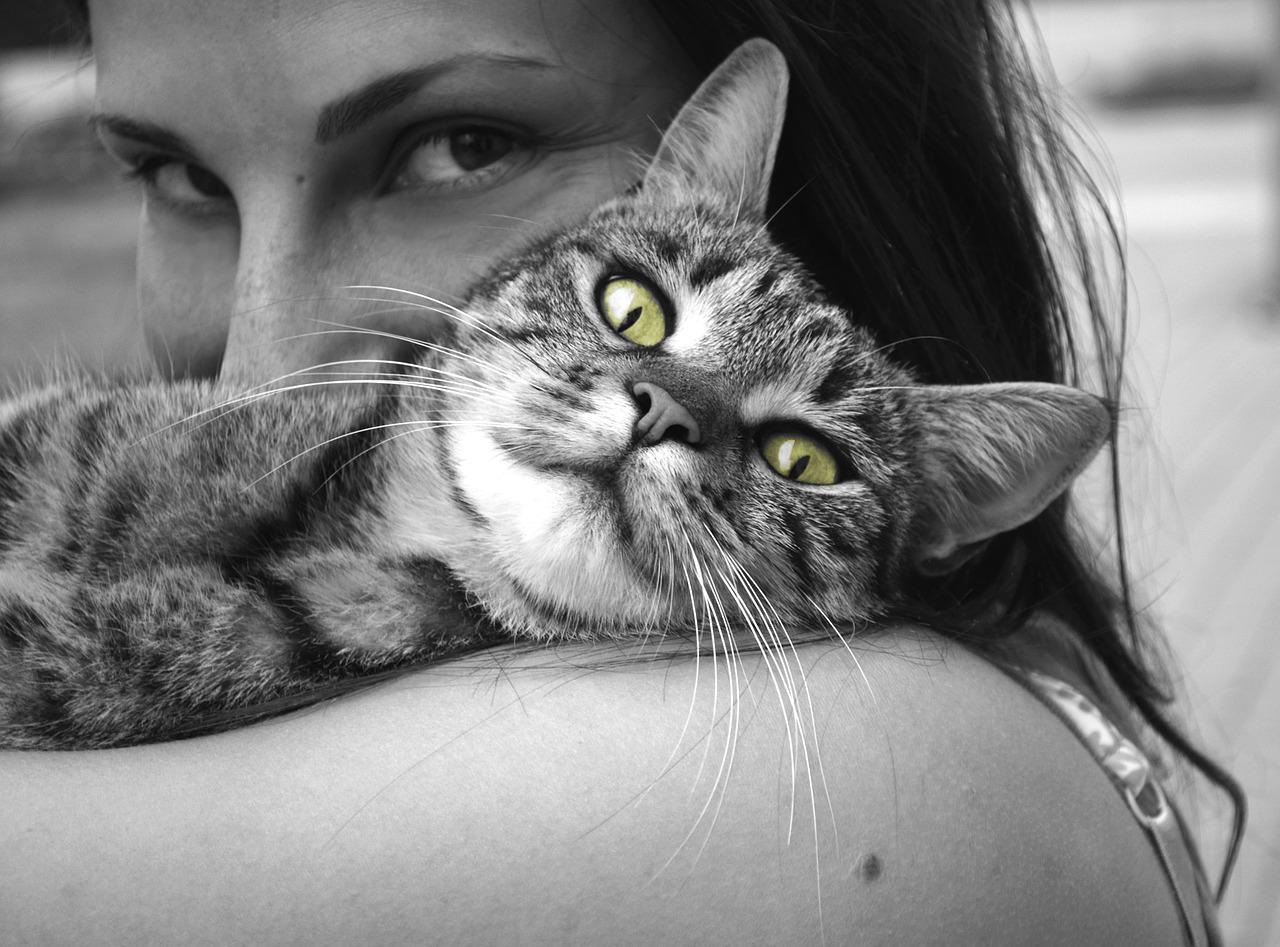 Hi, This is Alexa, and I love cats. This Website is a Complete Journal about how to travel with a cat and other information about Cat Health, Cat Training, Cat Behavior, Cat Foods and more. I hope you find it useful.