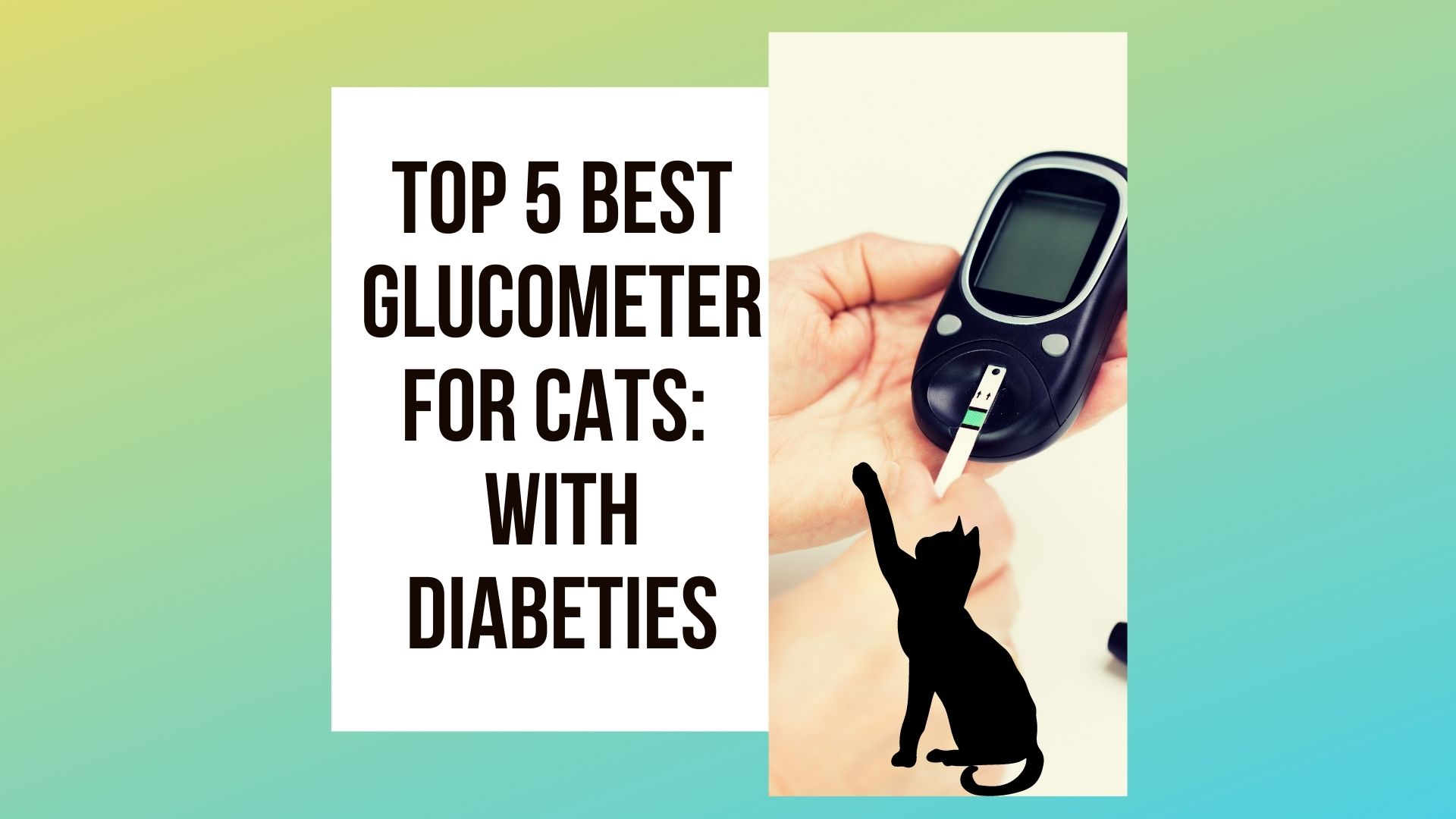 Your cat has diabetes. The excess thirst and hunger and urination all make sense now. Whether it's a new diagnosis or an old one, you're probably wondering: Which glucometer is best for my cat? Which will get the best results? How do I choose?
While some people use human blood glucose meters for their pets, this is unwise. Cats and humans are not the same and meters give inaccurate readings for cats because they underestimate the glucose concentration.
This prevents your cat from getting the correct insulin dosage, which can lead to more frequent vet trips or more serious problems, according to the US National Library of Medicine study, authored by Kelly F. Ethun.
The following are some pet glucometers available on Amazon, including the top-rated options. They can each be specifically calibrated for cats. You can easily narrow down your options and decide what's best for you.
What Makes the VetMate Blood Glucose Monitoring System the Best Option?
The VetMate glucometer was top-rated in a study published in Veterinary Quarterly in 2014. Per the study, the VetMate glucometer tested blood glucose in dogs and cats the most accurate out of the four blood glucose kits tested.
It is specifically formulated to work with cats or dogs and, if you have multiple pets with diabetes, it can be used for up to four of each animal.
This product makes it easy, effective, and accurate. It also has something unique in the world of cat glucometers: an alert for hypoglycemia.
This is important because this 2010 research study by Dr. Audrey K. Cook at the US National Library of Medicine, indicated that in cats and dogs, hyperglycemia (high blood glucose) can be sustained longer than in humans without the side effects, but excessively low blood glucose can be fatal.
Pros for the VetMate system include that it:
Contains a strip ejection button
Can be used for up to four cats and four dogs
Can set 5 different alarms to remember when to test glucose
Can quickly evaluate two weeks worth of results
Alerts you if glucose tests are too low
Will recall 500 results
Has a battery that can run for 5000 tests
Unfortunately, nothing's perfect. Some cons for the VetMate kit include that it: 
Costs more than other models
Only comes with 50 test strips
Has expensive replacement strips
What Makes the PetTest Glucose Monitoring System a Worthwhile Purchase?
The first of its kind by Advocate, the PetTest system is highly rated and is one of the best on the market in 2019. It requires a simple push of a button to switch from cat use to dog use and it only requires a small blood sample.
It also confirms the species of the animal being tested with a picture, making it very user-friendly. Plus, it only takes five seconds for the results to come in.
MEGA VALUE PetTest PAINLESS Blood Glucose Monitoring System for Dogs and Cats with Diabetes – Welcome to the NEXT GENERATION in PAINLESS DIABETIC GLUCOSE TESTING
THE WORLD'S GENTLEST BLOOD DRAW SYSTEM comes with 1 PetTest PAINLESS Lancing Device, 6 Sizes of Contact Tips for Precision Depth Control, 50 Sterile Twist Top 21G Lancets, 10 Butterfly Lancets, 50 Foil Wrapped Test Strips, 1 PetTest Blood Glucose Meter...
BUT WAIT, THERE'S MORE... 1 Control Solution, 1 Carrying Case, 2 AAA Batteries and Easy to Follow Step by Step Instructions
VACUUM TECHNOLOGY – this is the world's only system for pets that uses vacuum to draw blood meaning no more squeezing and sensitivity. Get your blood samples easily and painlessly
AVOID PAIN NERVES with the ultra-precise depth control available from 12 level combinations using 6 patented Contact Tips for greatly reduced lancet impact
THIS MEGA VALUE KIT contains everything you need to monitor your Pet's diabetic needs. Join the PetTest Family and start monitoring your pet's blood sugar PAIN FREE. DO IT FOR YOUR PET TODAY!
What are the pros?
Low start-up cost
Low cost for new test strips
It has room for four alarms to be set at different times
I will recall 400 results
Provides an average of test results for 1, 2, and 4 weeks
And the cons:
Only comes with 50 test strips
Only indicates glucose
What Makes the Pet Control HQ Veterinary Blood Glucose Monitor Meter Starter Kit Stand Out?
Considered quick and easy to use, the Pet Control HQ meter just requires a simple button push to review the results. It includes a logbook so you can record results and it can be calibrated easily for your kitty.
The meter only requires a small blood sample and you can take it from the pad of the cat's foot, the ear, a callous, or the lip.
Pet Control HQ Blood Sugar Glucose Monitor System Calibrated for Dogs and Cats - Accurate Diabetes Testing 2 Calibrated Code-Chips, Lancets, Logbook (Monitor + 50 Test Strips)
VET-APPROVED FOR FAST & RELIABLE RESULTS: The Pet Control HQ glucose monitoring klit with strips is trusted by veterinarians to get fast and accurate glucose readings for diabetic pets. Our pet glucometer kit uses premium GDH enzyme collaborating test strips (stored in a temperature-controlled vial) and has 2 Code-Chips (one for dogs, one for cats) for more consistent and accurate test results that will help your furry friends stay safe
COMPLETE GLUCOSE MONITORING SYSTEM: The Pet Control HQ glucose starter kit includes everything you need to start accurately monitoring your dogs' and cats' diabetes. This starter kit contains a glucometer, 50 blood glucose test strips, 2 Code-Chips (one for dogs and one for cats), 50 Lancets, Lancing Device, Control Solution, Carrying Case, Logbook, User's Manual, Quick Reference Guide
EASY FOR HOME LAB-ACCURATE TESTING: This diabetes testing kit lets you easily and precisely monitor blood sugar in the comfort of your home. With these diabetic supplies, you'll enjoy peace of mind and stay on top of your pet's diabetes to keep them safe and healthy. Pet Control HQ glucometer requires a small blood sample (only 0.6µL) which makes blood sugar testing as painless and stress-free as possible
10 SECOND TEST RESULTS: Our blood glucose meter with the easy one-button testing operation and easy-to-read 10-second test results give pet parents confidence to take care of their diabetic pooches and kittens - without the stress of vet visits. Fast results with a high level of accuracy with correct use, on the first try
2 CODE-CHIP FOR CATS & DOGS: Insulin levels differ in cats and dogs. That's why your cat and dog blood glucose monitor with our unique 2 Code-Chip test strips (one chip calibrated for your K9, the other for your kitty). Plus, the included data-tracking logbook lets you track and share your pets readings with your vet for added confidence
Pros
Easy to use
Less expensive than other models
Strips in temperature-controlled vials
Quick results
Multiple testing locations
Cons
Doesn't record and memorize results
Requires a veterinarian to calibrate it
Only includes 50 test strips
Difficult to find replacement strips
Not ideal for cats on insulin
Why is the AlphaTRAK 2 Glucometer Unique?
The AlphaTRAK is one of the highest-rated glucometers on the market. It was also one of the first hand-held glucose monitoring devices.
In a 2015 article on PetPlace, Dr. Debra Primovic said that it is one of the most accurate and highly recommended options on the market.
However, this particular model requires that you code the meter with each new set of test strips. The included manual includes a reference guide so you can understand the various codes that come with it and accurately record them. It also includes an electronic log of the last 250 results.
This model requires less blood than others to get an accurate reading. The same study that found the VetMate to be the most accurate home glucose monitor, indicated that this one is 92% accurate for felines.
What are the pros of AlphaTRAK?
Lower-cost model
Highly recommended by veterinarians
Can be calibrated to your feline
Requires the smallest blood sample
Has an optional alarm
Easy to purchase more test strips
Some of the cons include that it:
Requires for you to code it
Includes only 25 test strips
Must be calibrated by the vet
Only digitally records 250 logs
Why Consider the EverPaw Gluco HT111?
The EverPaw glucometer can be coded by you for a dog or a cat. It's easy to use and has a large screen. It is possible to set up to four alarms per day. It's on the lower end of models, so even though it costs less than other models, the results are less accurate.
EverPaw Gluco HT111 Blood Glucose Diabetes Monitoring System for Dogs, Cats & Horses
FOR USE: With EverPaw Gluco HT111 Blood Glucose Monitoring System (Not collaborated with other EverPaw Glucometer models).
ACCURATE & RELIABLE TEST RESULTS: Requires just a tiny 0.7µL blood sample. Uses premium GDH enzyme collaborating test strips, packaged in a temperature controlled vial providing more consistent and accurate test results. For home or professional use (NOT to use on humans).
24/7 PROFESSIONAL PRODUCT SUPPORT: Our dedicated product specialists are available around the clock to assist you with setting up, troubleshooting and getting familiarized with your pets new monitoring system. Backed by a 3 YEAR PRODUCT WARRANTY!
HYGIENE STRIP EJECTOR: Conveniently and safely dispose of your pets used test strip by a simple push of a button.
EXTREMELY SIMPLE & EASY TO USE: Large & easy-to-read screen display. Monitor is easy to set up to collaborate for your pet preference (Code Key included). Pre/Post meal recognition. 4 alarm reminders. Includes 2 easy-to-replace AAA batteries.
Pros
A very inexpensive starter kit
Additional test strips are easy to find and affordable
Purchase more lancets inexpensively
24/7 product support
Cons
Requires a large blood sample
Requires coding
Not as accurate as other models
Does not have an electronic log
Whichever model you choose, make sure it's one that you're comfortable using. Save up for a better model if it's not immediately in your budget.
Like with many things, in this case, you get what you're paying for. Don't forget the cost of additional lancets and test strips as you decide what's right for you.
How do You Test Your Cat's Glucose Levels?
Learning how to test your cat's blood glucose is going to require a bit of a learning curve. It's wise to compare the results to a veterinary device as you get started.
Some recommend three tests before you begin testing at home, and then checking the results every week, to begin with.
When you get your cat's glucose, you'll have to start by warming the dog's ear or paw, wherever you plan to draw the blood. Don't forget to love your cat a bit before and afterward! Nobody likes needles: not even your friendly feline.
Don't expect your cat to love the experience, especially at first. Some studies indicate that it's wise to vary the place you draw the blood, so it's not always the ears or the lips or the paws.
Find a place that works for both of you. If the ear works and your cat hates when you touch the paw pads, don't do it.
This YouTube video by the American Animal Hospital Association shows you exactly how to check your cat's blood glucose levels most effectively.
The best time to monitor them is generally in the mornings and evenings, but meals can also affect readings, so check with your vet!
Your feline companion deserves the best for a full, happy life. And you deserve to know you did well with your beloved pet.
Select a glucometer that is calibrated for cats and test your cat's glucose regularly and actively. Make sure you find the best diet for your kitty so you can manage health at home on every front.
You can also read: Everything You Need to Know About Caring For and Traveling With a Diabetic Cat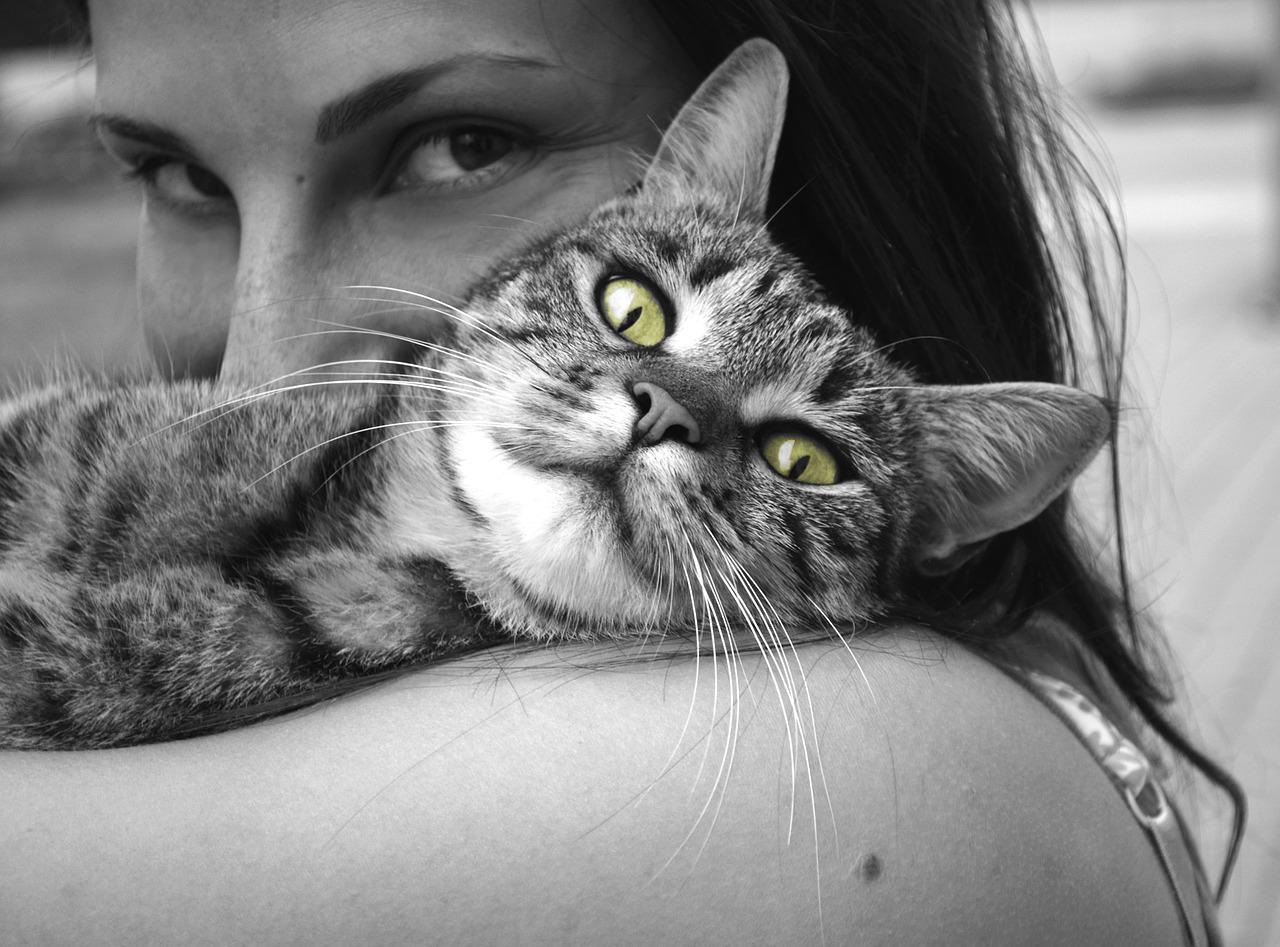 Hi, This is Alexa, and I love cats. This Website is a Complete Journal about how to travel with a cat and other information about Cat Health, Cat Training, Cat Behavior, Cat Foods and more. I hope you find it useful.