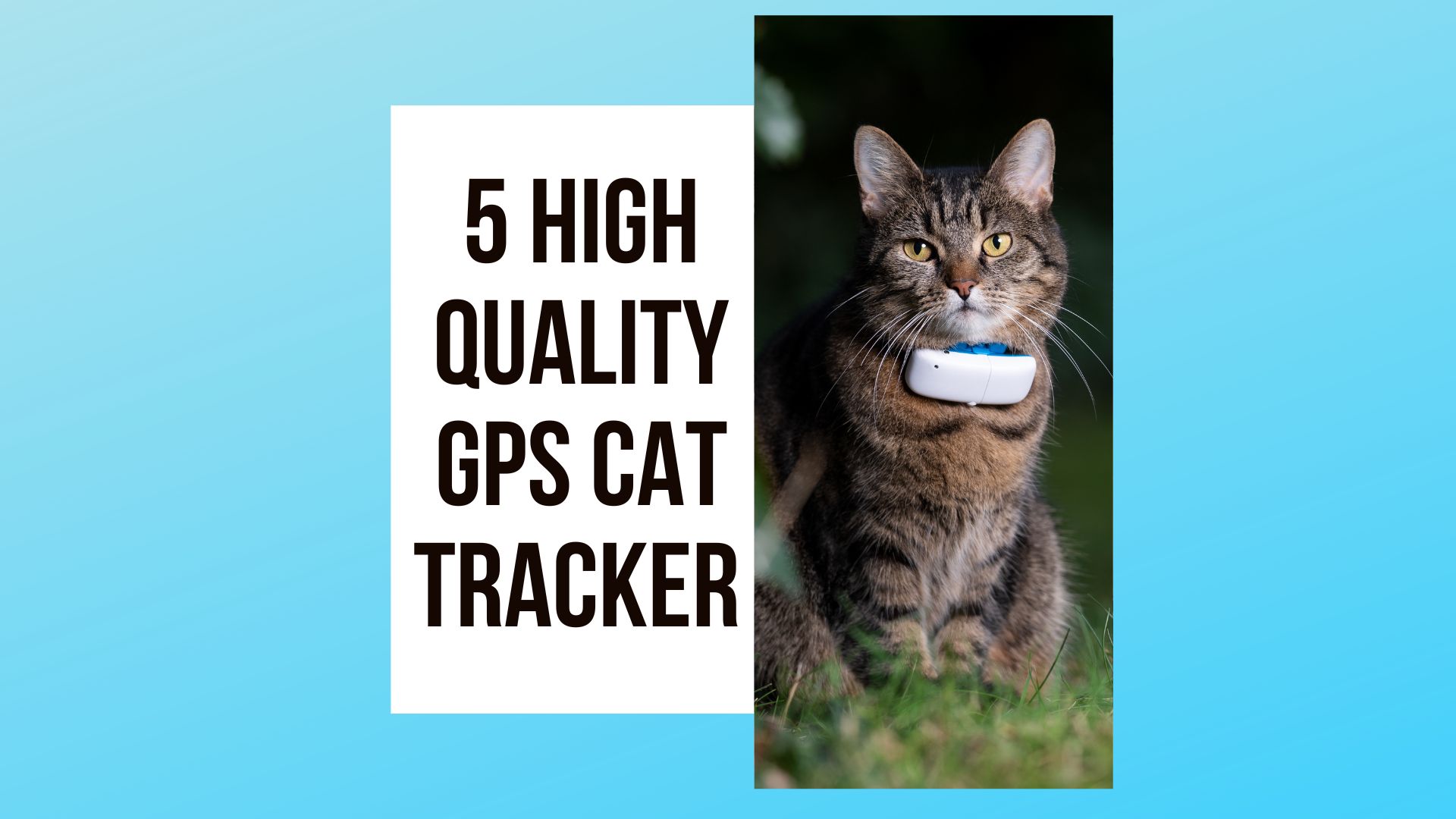 Our pets are like family to us. In some cases, our pets are even closer to us. If they accidentally get out and don't come back, it's absolutely devastating.
Luckily, there are GPS trackers made to help you track your furry friend when they escape. However, there are a number of trackers on the market.
How do you know which one is for you? Here is a comparison between some of the best trackers on the market.
Whistle 3 GPS Pet Tracker & Activity Monitor
The Whistle 3 GPS Pet Tracker & Activity Monitor is made to be simple and effective. With subscriptions as low as $6.95, this small, gray tracker can tell you where your cat is at any time of the day.
Simply attach the tracker to your cat's collar and activate the service. You'll connect to your local Wi-Fi, and it'll give you a notification any time your pet leaves your home.
You'll get the notifications wherever you are right on your smartphone. You can see what your cat does all day and find their favorite hiding places with 24-hour activity reports.
If other people want to keep track, you can give co-owners access to all of the information.
Whistle 3 / GPS Pet Tracker & Activity Monitor / Grey
New Whistle models available: Whistle go explore and Whistle go
Nationwide location tracking: pinpoint your pet's location with this top-rated SMART GPS activity tracker for your pet anywhere AT&T 3g cellular service is available.
Proactive alerts: get text, app or email notifications when your pet leaves home.
Get health insights: monitor your pet's daily activities and know how your pet measures up for their age, weight and breed.
Long battery life: lasts up to 7 days! Battery life may vary depending on your pet's activity, Wi-Fi signal strength and pet's time spent out of Wi-Fi.
Pros
waterproof
7-day battery life
Health Reports
Cons
Requires a subscription
Only works in the US
PETFON Pet GPS Tracker, No Monthly Fee,
PETFON Pet GPS Tracker, No Monthly Fee, is an adorable tracker that is perfect for any cat. There's no subscription required to monitor your cat's location from anywhere you can access the free online platform.
You can access this platform from any smartphone or computer. It uses both Wi-Fi and the cellular network to constantly keep track of your cat in real-time.
It's waterproof as well in case your cat is one of the few who likes water. You can also use the device outside of the country if you like to bring your cat with you when you travel.
Sale
PETFON Pet GPS Tracker, No Monthly Fee, Real-Time Tracking Collar Device, APP Control For Dogs And Pets Activity Monitor
🐕NO MONTHLY FEE, ANTI-LOST RADAR SERCHING: Petfon GPS tracker is free of any service fee or monthly fee.The small, durable, and rainproof device allows you to track your pet's activity and pinpoint his/her location in real time. Petfon GPS tracker combines GPS, WiFi, bluetooth, and long distance wireless technologies for accurate real-time positioning.The unique Rada serching feature can help you find the direction of the lost dogs.
🐕REAL-TIME & LONG DISTANCE TRACKING: Petfon GPS Tracker is easy to install and use. Just download the Petfon app and follow the instructions. With the app, you can view your pet's activities and pinpoint his location at any time. The tracking ranges can be up to 0.65 miles in downtown/dense space and 3.5 miles in an open environment. But it will be effected by surarroundings.
🐕GEOFENCING,MULTICOLOR ALERT,CUSTOMIZABLE VOICE COMMAND: With Petfon GPS tracker you can define a safe area around your pet's location and get notified instantly if your pet leaves that area. You can also activate the colorful lights on the GPS tracker to locate your pet more easily in dim light or at night time. Voice commands can be recorded and stored on the tracker to communicate with your pets remotely.
🐕LONG STANDBY BATTERY,LIGHT WEIGHT & RAINPROOF: The Petfon GPS tracker is small and durable (42mm*42mm*18mm, Weight: 27.6g). The rainproof feature enables it to work in wet weather but do not working for swimming. Petfon GPS Tracker's battery can last up to 8-16 hours and comes with a compact charging station. It can recharge the device multiple times, which is perfect for going off the grid.
🐕Different from Petfon1, Petfon2 is blue rather than grey, and it is sturdier and more dirt resistant. Petfon2 firmware and software have been optimized so it is more sensitive & stable. The tracking distance is 15% further and the initial positioning time is 10 seconds shorter than Petfon1, which makes the tracking quicker and more accurate.
Pros
comes in a variety of stylish colors
no subscription required
The battery life of up to 12 days
waterproof
Cons
best for larger cats
only works in the US
Eureka Technology MARCOPOLO Advanced Pet Monitoring, Tracking, and Locating System
Eureka Technology MARCOPOLO gives you the most accurate tracking information on the market. You attach the collar to your pet, and you will use a tracker to effectively monitor your pet.
The durable and waterproof device is perfect for the most active of pets. This means you should definitely pack it when you go camping! It fits on any collar over 7 inches.
You will find out in 80 seconds if your pet manages to escape your home. You can search for your pet outdoors and indoors up to 2 inches, so you'll definitely going to find them!
Eureka Technology MARCOPOLO Advanced Pet Monitoring, Tracking and Locating System (for Dogs and Cats 5 lb and Larger)
Works anywhere, totally self-contained, no GPS or cell network required, no monthly service contracts, ideal for traveling with your pets
Simple to setup and use, single button-push to begin searching for lost pets with real-time distance and direction feedback
Includes everything needed for 1-pet, may be expanded to handle up to three pets with purchase of additional tracking tags (sold separately)
Tracking Tags are designed for prolonged swimming, are light enough for cats and rugged enough for the most active dogs
Rechargeable battery on pet's collar lasts up to 6 weeks while being continuously monitored
Pros
use it anywhere
no need for GPS or cell service
The battery lasts up to 6 weeks
connect up to 3 additional pets
no monthly fees
Cons
expensive
only tracks up to 200 feet
TabCat Pet Tracking
The TabCat is the perfect accessory to keep tabs on your mischievous cat. All you have to do is attach the tracker to your cat's collar.
It uses RF-based technology to lead you to your cat within one inch as long as they're within 400 feet. Just follow the lights and sounds to find your cat.
The device comes with four trackers, and you can buy an additional two if necessary. This is perfect for us proud cat ladies.
There's also a tracking button that causes a quick beep, helping you train your cats to come home or stay away from places they shouldn't go.
TabCat Pet Tracking Cat Collar Tracker System - Includes 2 Tags
EXPERIENCE AMERICA'S #1 PET TRACKER - Easily locate your pet within 1-inch by using the most accurate pet tracking device which features state-of-the-art RF-based technology.
MORE ACCURATE THAN PET GPS TRACKERS - Our unique proprietary RF-based directional cat and dog tracker technology is significantly more accurate than any GPS pet tracker available on the market.
NO SUBSCRIPTION FEES - Our pet tracker does not require costly monthly subscription fees like a GPS pet tracker does, which adds up over time. Just a one-time cost of our pet locator provides a lifetime of peace of mind.
HIGHEST QUALITY AND AWARD-WINNING TECHNOLOGY - Our state-of-the-art RF pet locator technology has won numerous awards and is not only the ultimate pet locator, but it can also help you locate other valuables.
100% MONEY BACK-GUARANTEED - We stand behind our technology. If for whatever reason you are unhappy with the performance of our amazing pet tracker, you will receive 100% of your money back.
Pros
lightweight at only 6 grams
no subscriptions
long-lasting CR2032 battery
Cons
only tracks up to 400 feet
not waterproof
Tractive Waterproof GPS Cat Tracker – Location & Activity,
This Pet Tracker will keep track of your cat using GPS technology. As soon as your cat gets out of range, you will be alerted.
Follow your furry friend's every step in real-time on your phone. See where your cat has been and what they have been up to.
SUBSCRIPTION PLAN NEEDED – Monthly, 1,2 and 5-year plans are available starting at $4.99 per month. Try risk-free with a 30-day money-back guarantee.
The tracker is small and cute, so you know your cat will still look stylish while wearing it.
Tractive Waterproof GPS Cat Tracker - Location & Activity, Unlimited Range & Works with Any Collar (Dark Blue) (TRAMINDB)
SUBSCRIPTION PLAN NEEDED - Monthly, 1 year, 2 year and 5 year plans available starting at $5 per month. Try risk free with a 30 day money back guarantee.
LIVE TRACKING & LOCATION HISTORY - Follow your furry friend's every step in real-time on your phone. See where your cat has been and what they've been up to.
DESIGNED FOR CATS & 100% WATERPROOF - Rain, shrubs and trees are no problem for Tractive. Best for medium-sized cats or larger (9lb +)
VIRTUAL FENCE - Mark safe spaces, like your garden, and know the moment your cat leaves one - and when they come back safely.
ALL-DAY ACTIVITY MONITORING - Track active time, rest and calories burned. Set fitness goals. Keep your cat in great shape with Tractive GPS for cats.
Pros
no subscription
GPS technology
attractive
Cons
only track one cat
The 4-day battery is on standby mode
Gibi 2nd Generation Pet GPS Tracker
The 2nd generation Gibi Pet GPS Tracker gives you everything great about the first version and gives you a better battery and more accurate readings.
This device gives you the option to give multiple areas that you know are safe for your cat. You'll receive notifications when your cat gets out of those zones. You can track them right away in real-time on your phone or computer.
Subscriptions are as low as $9.99/ month. The device is small and lightweight. It uses several cellular networks to ensure that your pet is covered wherever it might be.
Pros
multiple networks always keep track of your pet
attractive
lightweight
Cons 
subscription required
The battery only lasts 2 days
Things to Consider When You Buy a Cat Tracker
A cat tracker can give you peace of mind, but you need to pick the best one to suit your needs. When deciding which tracker to buy, consider these questions:
How long of a tracking distance do you need?
If you only need to track your animal in a small area, RF technology should be sufficient. However, if you take your cat outside, you may want to consider a tracker with GPS or cellular technology.
How much does your cat weigh?
Make sure that the tracker you choose isn't too big for your cat or kitten. Some trackers may be better suited for larger cats. Double-check the specs to ensure you can use your product.
How many cats do you need to track?
People with multiple cats should look into options with multiple trackers. Some options allow you to track up to six cats.
What is your budget?
If you are on a tight budget, you might want to try one of the more inexpensive options with no subscription required.
Cats tend to disappear, and we understand that you, like any cat owner, want to keep track of your cats. With a new tracker, you can search for your furry friends if you lose them and keep them safe.
If your cat gets outside when they're not supposed to, you may even be able to locate them before they get too far. It's something that every cat owner simply has to own.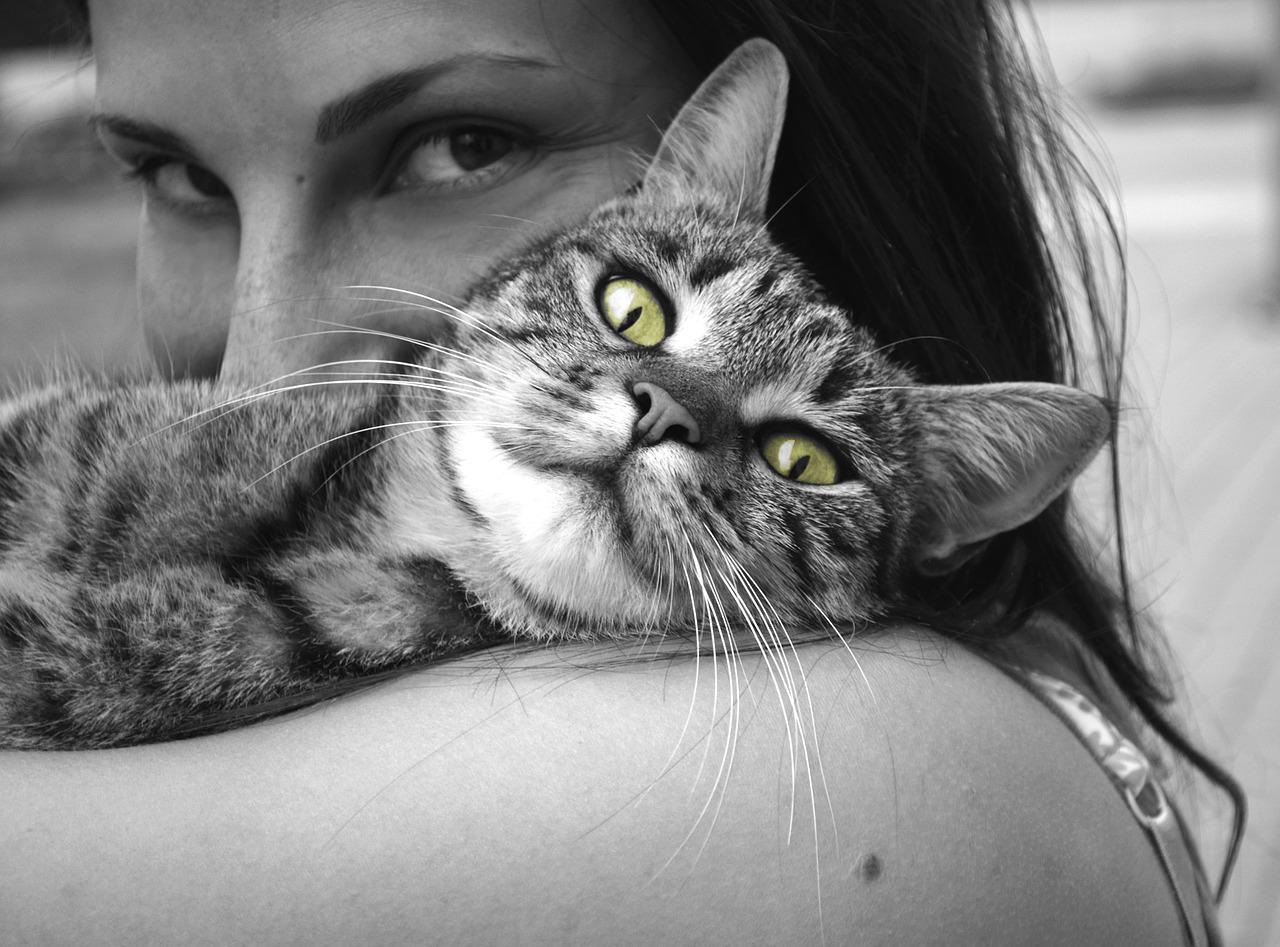 Hi, This is Alexa, and I love cats. This Website is a Complete Journal about how to travel with a cat and other information about Cat Health, Cat Training, Cat Behavior, Cat Foods and more. I hope you find it useful.