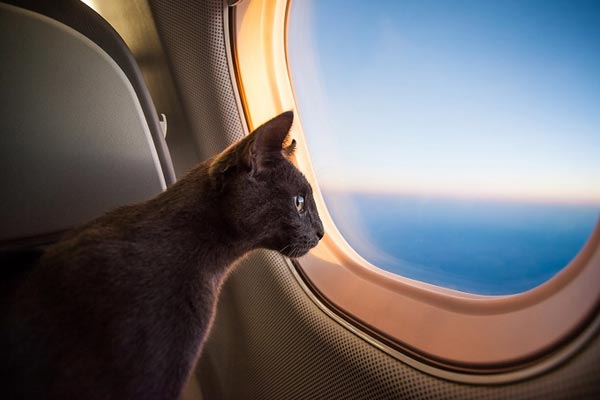 These days it's easier than ever to fly domestically or internationally with your furry friend. Many airlines allow small cats and dogs to board airplanes right alongside their owners!
Of course, there are some considerations that you need to take before boarding an aircraft with your pet, but with the proper information and preparation, it can be smooth sailing.
The real trick is learning which airlines allow you to fly with your cat. After that, you should familiarize yourself with the best way to keep your cat comfortable and calm during the journey.
This comprehensive guide will walk you through all of the steps and keep both you and your feline friend happy throughout the flight.
Can you fly comfortably with your cat? Absolutely! Let us show you how.
Which Airlines Allow Me To Fly With My Cat
Although many airlines allow you to travel with your cat, each has its own set of rules and restrictions. You can find a full list of general guidelines here. Below we've highlighted several popular airlines that encourage you to get on board with your furry friends!
United
United allows a lot of different pets to board their aircraft. In addition to cats, you can bring small dogs, rabbits, and birds. All animals must be older than eight weeks and be able to fit comfortably in a carrier, which should be no problem for most cats.
If you want to bring your cat to United you can expect to pay roughly $125 for domestic flights. You can also bring your pet on international flights, but rates vary. Check the rate for your individual destination to get a better idea.
Southwest
Southwest allows small cats and dogs on their airplanes and the cost per pet is only $95 for domestic flights. They do not give you the option of flying internationally with your pet unless the animal is a certified emotional support or assistance animal. For details on what that entails, check out Southwest's website.
As with United, all animals need to fit comfortably in a carrier under the seat.
Delta
Delta allows you to fly internationally with your pets for $200 extra dollars. If you are flying domestically the cost is $125. Cats, dogs, and small birds are allowed, but pets need to be at least ten weeks old to travel within the continental United States and at least sixteen weeks old to travel internationally.
As with Southwest and United, Delta requires that the pet must fit comfortably within their carrier during the flight. Other than that, there is no weight limit.
American Airlines
If you and your cat want to fly the friendly skies with American Airlines they will need to be over eight weeks old and be able to sit in a carrier or kennel throughout the entire flight.
The pet and carrier can't weigh more than twenty pounds, and they are very strict about this restriction. Make sure that you weigh your cat and the carrier before boarding your flight.
They allow cats on international flights, but you can't keep your pet with you in the cabin so many owners will opt for another service. For domestic flights, the cost is $125.
JetBlue
JetBlue allows little cats and dogs that weigh equal to or less than twenty pounds, including their carrier, aboard its aircraft.
The carrier can't be longer than seventeen inches, wider than twelve inches, or higher than eight inches. Make sure that your carrier conforms to these rules if you are planning to fly with JetBlue.
Pets can fly domestically and internationally, although depending on your final destination you might want to check out the rules. The cost to fly with your pet is $100 each way.
Air France
Air France allows small dogs and cats to board their planes, as long as the pets are under seventeen pounds (including carrier). The only exceptions to this rule are guide dogs, who can board Air France flights regardless of how much they weigh.
Expect to pay roughly $150 for the United States-based flights and extra for international flights. Each destination is different, so make sure that you check with the final destination prior to flying.
Air Canada
Air Canada is one of the most economic airlines for flying with your cat. It costs between $50-$100 plus taxes to fly with your pet on a one-way ticket. The cost varies based upon your destination and they do allow cats on international flights.
Your pet must be twenty-two pounds or less, including the carrier, and be able to fit under the seat in front of you throughout the entire flight.
Alaska Air
If your cat is at least eight weeks old and weaned from its mother, it can fly on Alaska Air. They allow cats, dogs, rabbits, and birds that weigh twenty pounds or less, including the carrier.
The cost is $100 each way and they do support international transportation as long as the animal has a certificate from its veterinarian.
For a comprehensive list of what your pet needs to fly to each international destination, make sure you visit the State Department website.
How Will My Cat Be Contained During The Flight?
There are two basic ways that your cat will be transported during the flight; cabin and cargo. There are pros and cons to each, and for certain trips, only one option might be available.
In The Cabin
Most people will prefer to travel with their pets in the cabin. It is comforting to see your pet right there in front of you! As long as the pet is small and well behaved, most airlines will allow you to have it with you in the cabin, especially for domestic flights.
Cat owners are in a better position than dog owners to keep their feline friends with them during the flight because cats are generally small and less noisy than their canine counterparts.
The cat needs to fit in the carrier and generally has to go under the seat in front of you. Since legroom and space vary from aircraft to aircraft, this might be a tricky situation for some people. Try to get a seat with extra legroom.
Many airlines will allow you to pay a little extra for more legroom, which will make things easier for your pet in the long run.
Each airline is different, but the general cost for bringing your cat with you as a carry-on item is generally around $100 for domestic travel.
In Cargo
If you are flying internationally with your cat you might not have any choice but to put him or her in cargo. Although many owners don't like the idea of putting their furry friends into cargo, it's actually a relatively safe and comfortable option. Cargo holds are temperature-controlled and pressurized areas that allow your cat to fly in style.
It's more expensive to put your cat or dog into the cargo hold. Generally, you can expect to pay at least $50 more for this particular service.
If you are inclined to use this method of transportation make sure that you check with the airline ahead of time to ensure that your furry friend has a safe ride, especially if you're going on an international flight.
How Do I Prepare My Cat For Air Travel?
Many people fly with their cats and dogs every day, so airlines are used to dealing with furry friends. Your cat will have a smooth and uneventful ride most of the time.
Even if they suffer from anxiety, you can help put them at ease by keeping calm and organized. Many cats respond to music or other soothing sounds from their owners.
There are plenty of things that you can do to prepare your cat for air travel and make sure that their experience is the best that it can be.
Research Your Flight
Make sure that the airline that you're flying on allows cats. Choose whether your cat will ride with you or in the cargo hold. Understand any restrictions and fees well ahead of your departure date. The last thing that you want is to be surprised before your flight, and your cat will pick up on your stress also!
If you can book a direct flight, do so. Your cat will benefit from less time in the air. You want to make the process as painless as possible for your little buddy.
Make Sure That Your Cat Has A Proper ID
Make sure that your cat has a tag and ID in case he or she gets lost. Make sure that the tag is secured and legible, and that it contains contact information for you.
Label The Cat Carrier Properly
Just as you need to make sure that your cat has a proper ID, you should label the carrier properly. This is especially important if your cat is going into the cargo hold.
You must make sure that you can identify the carrier, so mark it with clear, distinctive lettering before boarding your flight.
Make Sure That You Have Some Emergency Cat Food
Anyone who flies with any regularity knows that there are often delays when it comes to air travel. Have some emergency cat food on hand just in case you need it.
Don't Stress Your Cat Out On Travel Day
If you follow just one piece of advice, make this it! The less stressed out your cat is, the better it will be for you. Keep things calm and stick to your normal routine as much as possible. If you are calm, your cat will be too!
What Are The Best Accessories To Travel With My Cat?
There are a few things that you'll need to travel with your cat, including an ID, a good carrier, and a small kit full of feline essentials.
Two-Door Top-Load Pet Kennel
This carrier has two doors and you can get your feline friend in through the top, which lessens the stress on both you and them!
It's durable, light, and has a wire door so your pet can see what's going on at all times. It is a little bit on the bigger side, so make sure that you check the airline restrictions before loading up your pet.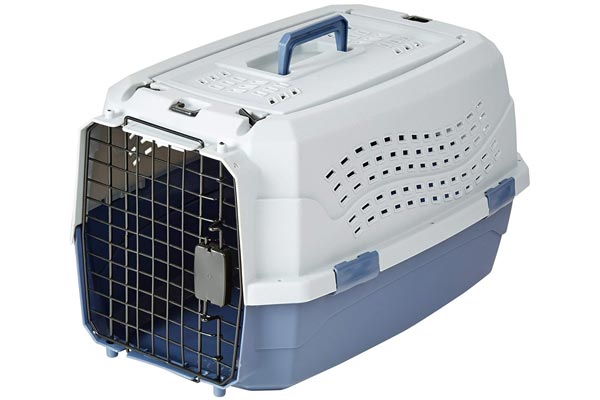 Amazon Basics 2-Door Top Load Hard-Sided Dog and Cat Kennel Travel Carrier, 23-Inch
Hard sided pet carrier for transporting a dog or cat to the vet or general travel
Includes a carrier made of plastic with steel wire doors and screws that keep the top and bottom securely attached
2 doors for front and top entry promote easy access and loading of pets
Top door swings open to the left or right and includes a top carry handle
Spring load latches ensure easy one-handed door opening and closing
Check the prices of Amazon's Choice
Personalized Pet Tag
These cute and customizable tags come in a number of different shapes and colors so it is easy and attractive to identify your furry friend.
You can customize them with your pet's name and put contact information right on the tag. They attach easily to just about every collar and are perfect for cats of every size.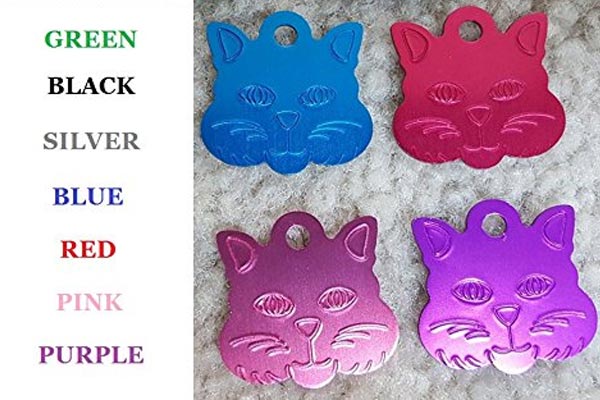 SM Deluxe Pet Airline Travel Kit with Pad
This kit is designed specifically to help your pet fly without any problems. Earlier in this article, we discussed the importance of emergency food, and this kit allows you to bring some along, as well as water cups for your thirsty cat.
They come in several different sizes and are approved by most airlines so you will have no trouble flying with them at all. These kits will alleviate some of the travel stress that both you and your pet have before getting on the airplane.
Traveling with your cat does not need to be a problematic or difficult experience. There are plenty of people who travel with their pets each and every day.
Whether you are flying domestically or hopping on an international flight, chances are you and your cat will be in the company of many other furry travelers.
With a little preparation and assurances to make sure that your cat is safe and easily identifiable, flying with your pet is a complete breeze. Just make sure that you follow the steps that we have outlined here and you'll be ready to go!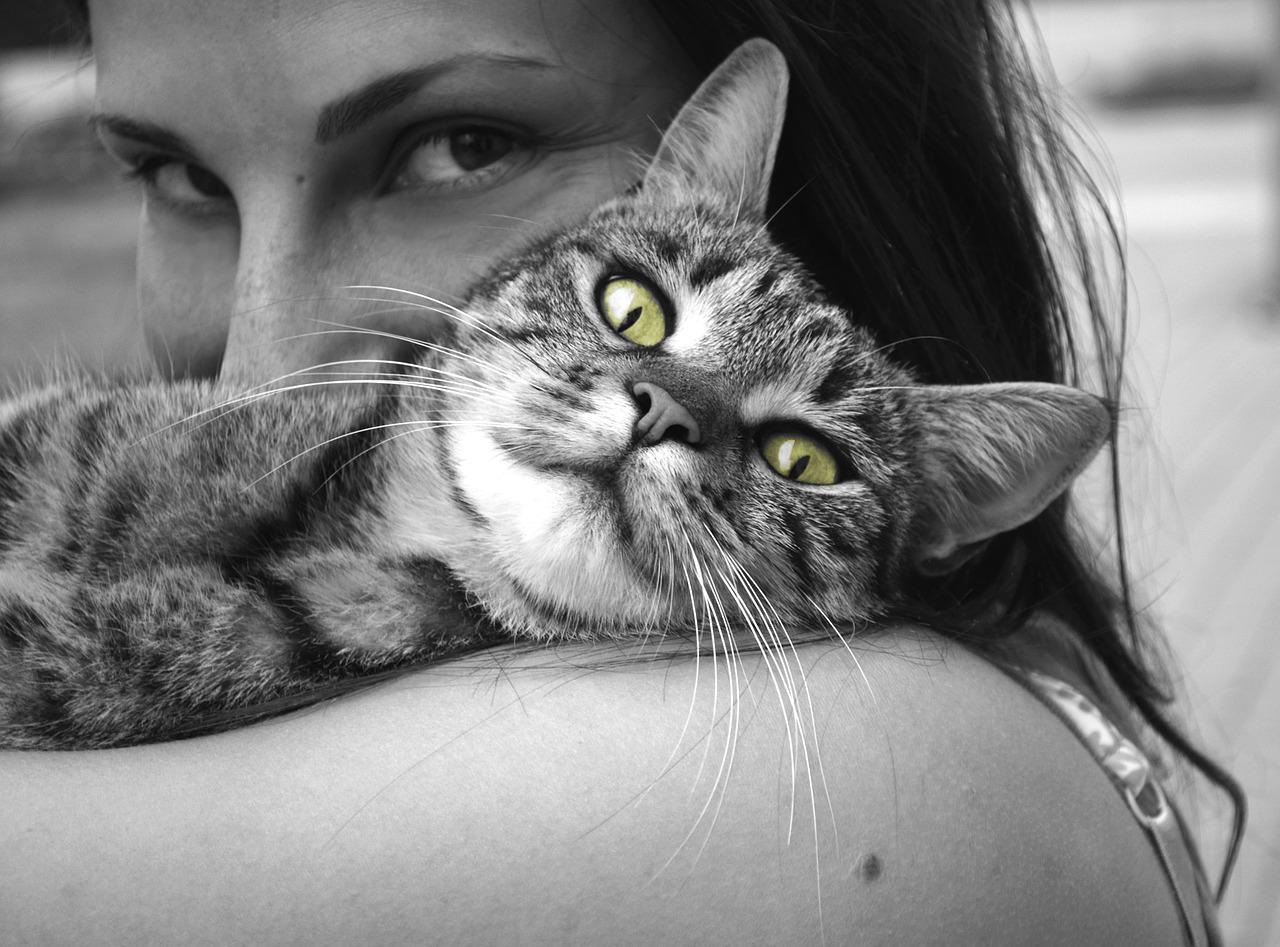 Hi, This is Alexa, and I love cats. This Website is a Complete Journal about how to travel with a cat and other information about Cat Health, Cat Training, Cat Behavior, Cat Foods and more. I hope you find it useful.