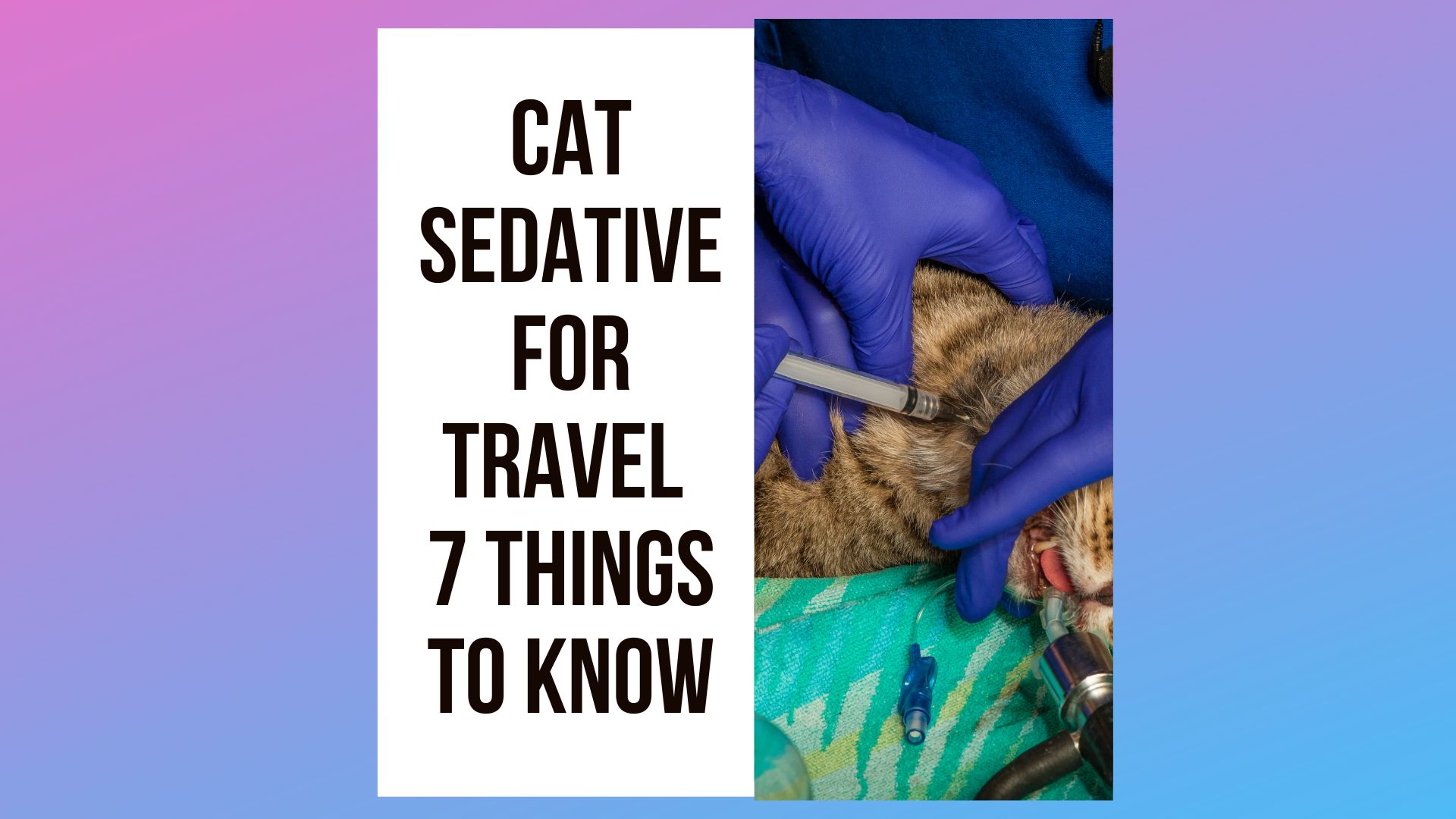 What Are Cat Sedatives?
According to Wikihow, cat sedatives can help your cat sleep and/or keep your feline friend calm during a long car ride.
Using a cat sedative is often a highly effective way to keep your cat calm while traveling.
Are Cat Sedatives Exclusively Designed For Cats?
While some cat sedatives are exclusively designed for kitties, some of them contain the same active ingredients that are in anti-anxiety medications for humans.
What Types Of Cat Sedatives Are There?
The six main kinds of cat sedatives are benzodiazepines, diphenhydramine, chlorpheniramine, gabapentin, clonidine, and SARIs. Each of these medications affects a different mixture of neurotransmitters.
Here's what you need to know about each type of medication:
Benzodiazepines
There are several types of benzodiazepines that are used to sedate cats, and they all are pharmacologically similar to the prescription medication Valium. They increase the levels of a neurotransmitter called GABA.
The increased GABA levels help to keep your cat relaxed. Due to your cat's small size and differences in metabolism, the dosage of benzodiazepines as a cat sedative is far smaller than what is prescribed to humans.
In addition, cats with liver and kidney disease generally cannot receive this medication, and these medications are not administered to cats who are pregnant. Benzodiazepines are available only by prescription.
You can also read:
Diphenhydramine
Diphenhydramine is the active ingredient in the over-the-counter drug Benadryl.
Benadryl is safe to give to most cats, but the dosage of this medication as a cat sedative is far lower than the dose that is administered to humans. It is exceptionally effective for keeping cats calm.
Benadryl can also make it less likely that the motion of the car will cause your cat to vomit.
In most cases, you will give your cat 1/4 of the human dosage with a frequency of no more than twice a day.
It's essential that the product that you choose only contains diphenhydramine. While it is safe to give a cat low doses of Benadryl, cats hate the taste of the medication.
Therefore, administering the medication can be difficult as cats tend to wretch when they notice the taste.
Despite the fact that it's available over the counter, you should always talk to your vet before giving your cat diphenhydramine.
It's important to make sure that the specific product that you choose does not contain any inactive ingredients that can be harmful to cats, and only a vet will know for sure.
Gabapentin
Gabapentin is a central nervous system depressant that's a prescription medication for humans and cats. It's exceptionally effective as an anti-anxiety medication for cats.
Clonidine
Clonidine is also a central nervous system depressant, and it's also an exceptionally effective anti-anxiety medication for cats. It's only available by prescription from a vet.
SARIs
SARIs are known for being highly effective, but they often cause dizziness and disorientation. They cannot be administered to a cat with a heart condition.
Chlorpheniramine
This is an over the counter cold and allergy medication for humans in addition to being a cat sedative.
It's an exceptionally effective anti-anxiety medication for cats. While it's available over the counter, your vet will need to assist you in choosing the right product and administering the right dosage.
Phenobarbital
This medication is a central nervous system depressant, and it is an anti-seizure medication for humans. It is a narcotic medication.
Herbal Sedatives
Some herbs have sedative effects on cats, and you can discuss this option with your vet.
What Happens After You Give Your Cat A Sedative?
Do They Take Effect Immediately?
There will be a period of time before the medication kicks in. The amount of time that it takes for the medication to kick in depends on the medication that your pet receives. What happens next depends on how your cat reacts to the medication.
Do They Always Sleep At Some Point During The Trip?
If your cat reacts strongly to the medication, he or she will go right to sleep. In other cases, your cat will simply become less active than usual. As a result, he or she will be less likely to resist being put in the crate or carrier.
You can also read:
He or she also will be less vocal than he or she would be without the medication.
However, it's important to note that some cats may be calmer after taking a cat sedative but still find it difficult to sleep.
Will The Sedative Last For The Whole Trip?
It depends on the medication as well as how your cat reacts to the medication. However, it's not uncommon for a dose of the medication to only last for part of the trip.
Discuss what to do if this happens with your vet. Some cat sedatives can be re-administered after a certain period of time has passed, but this isn't possible with all medications.
When Should You Use A Cat Sedative?
You should never bring your cat on vacation with you. The only time that you'll need to sedate your cat to travel is if you'll be relocating. Cats find travel extremely stressful even if they are sedated.
Are There Side Effects Of Cat Sedatives?
All cat sedatives have side effects, but the specific nature of the side effects depends on the medication that you give your cat. In addition, different cats experience different side effects from different medications.
These are some of the most common side effects of cat sedatives:
Excessive sedation
Disorientation
Confusion
Dizziness
If you notice any of these side effects, it's important to seek veterinary attention immediately:
Increased aggression
Vomiting
Other gastrointestinal side effects
Signs of an allergic reaction: itching, rash, swelling of the lips, face, or tongue, or
difficulty breathing
incoordination
unusually slow heart rate and/or breathing
How Much Do Cat Sedatives Cost?
The cost of cat sedatives depends on the specific sedative that you are using. In addition, the cost of sedating your cat depends on the dosage of the medication that your veterinarian recommends.
Different veterinarians may charge different prices for the same medication. Larger cats typically require more medication. Therefore, it is likely to cost more to sedate a larger cat than a smaller one.
How Do You Administer A Cat Sedative?
You Can Disguise The Pill:
Cats don't tend to be cooperative patients, but there are several ways that you can get your cat to take a pill. If the cat sedative is being administered in pill form, you might be able to disguise the pill in meat.
Will Your Cat Still Notice The Pill?
Your cat might simply enjoy the tasty treat without really noticing the pill. However, this method doesn't always work.
Some cats tend to eat around the pill. If this method works, it's generally the best way to get your cat to take a pill.
What Can You Do If You Can't Hide The Pill In Meat?
If this method doesn't work, you'll need to essentially force your cat to take the sedative.
As you would expect, this is a difficult process that doesn't always work. Some cats will spit the pill out or even pretend to swallow the pill.
Will My Cat Try To Bite Me?
Maybe. If you have to use this method, it's important to be very careful to avoid being bitten as cat bites tend to become infected.
You can also read:
Even the most agreeable cats could bite you if you try to open their mouth. Using the tips in this video can prevent your cat from biting you.
Are There Any Devices That Can Make Your Cat More Likely To Take A Pill?
A "pill gun" can make it easier to get your cat to take a pill. These devices insert the pill in a manner that is somewhat forceful, and it's less likely that your cat will spit the pill out or pretend to swallow it.
How Will I Know If My Cat Took The Medication?
If your cat licks his or her nose after you attempt to get your cat to take a pill, it means that he or she swallowed it.
Are Liquid Sedatives Easier To Give Your Cat?
If it's possible to give your cat a liquid sedative, this is almost always the best option. Liquid sedatives can often be mixed with food.
Can A Liquid Sedative Be Given To Your Cat With A Syringe?
If you cannot mix the liquid with food, it's still usually easier to get your cat to take a liquid sedative than it is to get your cat to take a pill.
Are There Any Special Precautions That You Must Take While Using A Syringe To Give Your Cat A Sedative In Liquid Form?
While you can use a syringe to get your cat to take a liquid medication, it's important to administer the medication slowly.
If you administer the medication too quickly, your cat could aspirate the liquid. This could be extremely dangerous.
Regardless of how you administer the medication, you should always try to get your cat in a calm mood before you administer the medication. This will make it less likely that your cat will protest and/or attempt to bite you.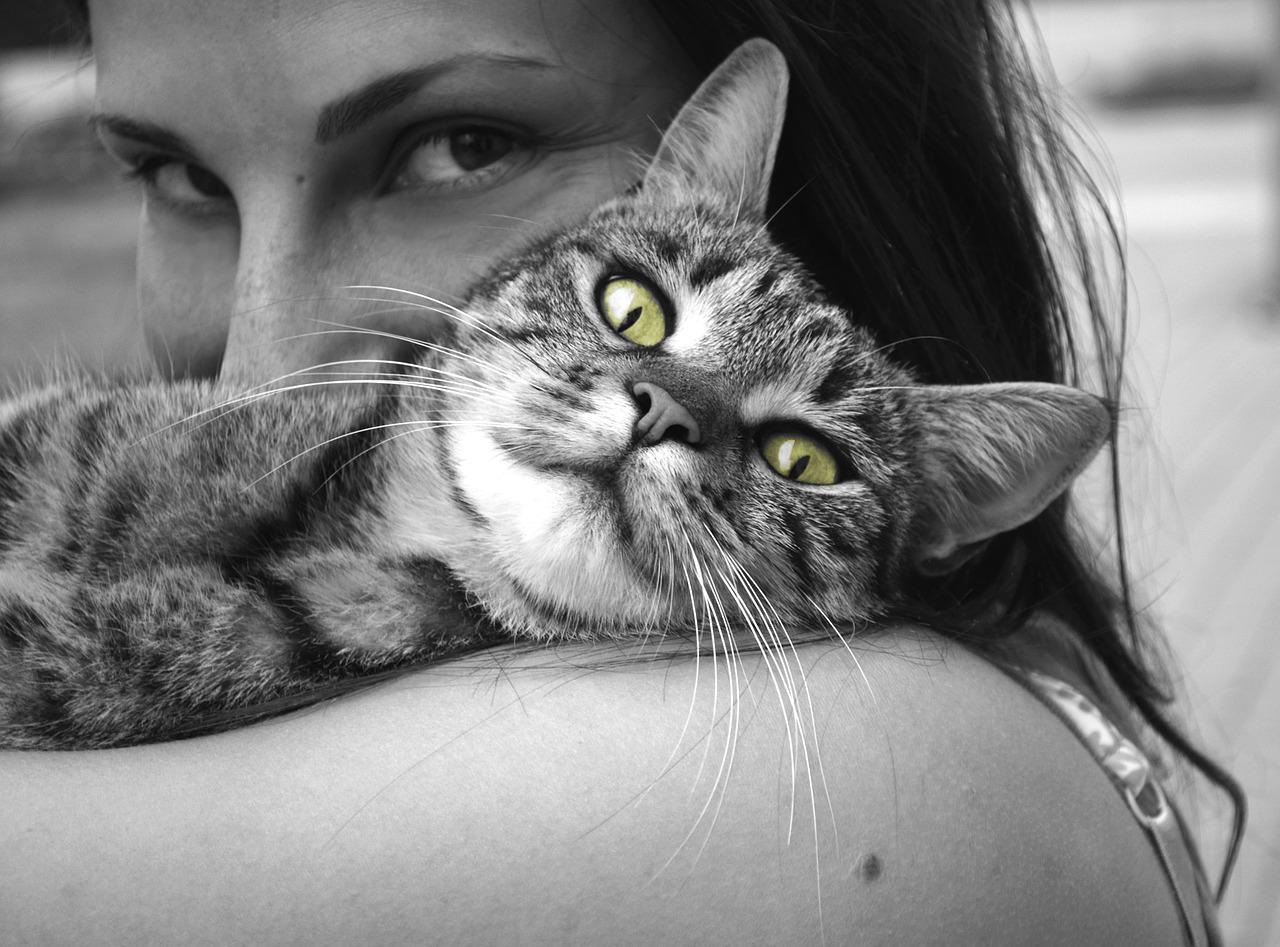 Hi, This is Alexa, and I love cats. This Website is a Complete Journal about how to travel with a cat and other information about Cat Health, Cat Training, Cat Behavior, Cat Foods and more. I hope you find it useful.