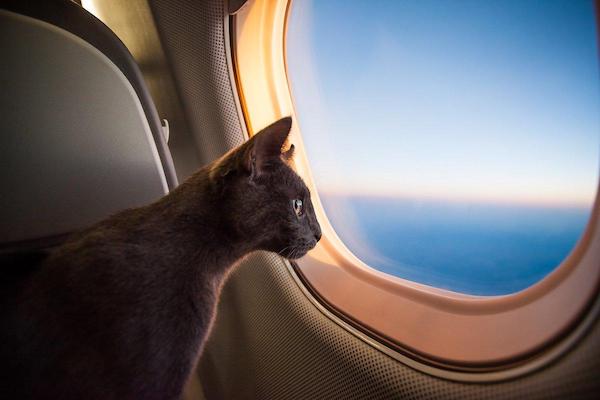 Grand champion Heatwave Man With a Mission Distinguished Merit flew to Holland where he won the best cat in The International Cat Association shows.
He came back to the United States through the Atlanta airport where a friend picked him up and drove him to the Chattanooga Cat Fancy Association show. He won Best of Show.
Is it safe for cats to travel by plane? What is the best way to fly with a cat? let's Discuss Further
What's Best for My Pet? 
The Humane Society of the United States warns never to fly with Persian cats in the cargo area of the plane because they are particularly vulnerable to heat stroke and oxygen deprivation.
The Humane Society recommends driving or leaving your cat at home. If you must fly, fly with your cat in the cabin. Ask the airline what kind of carrier and immunization record they require.
What Are My Options? 
You have several options if you are relocating. Never leave your pet unattended on an airplane because delays are impossible to anticipate.
A rescheduled connecting flight can be an eternity to a cat in a carrier. You should call the embassy in your destination country for pet policies.
According to International Pet and Animal Transportation Association (IPATA), If you are traveling internationally, you may find your cat quarantined when you arrive. You can take your cat with you in [a, an]:
Airplane cabin
Airplane cargo area
Pet Airways
Private Plane
5 Tips to Calm Your Cat While Flying
Keep reading to learn four comfortable cat carriers
Train your Cat to Enjoy the Carrier and Pre Introduction is a must
Prepare for Cat Travel Security Checks
Consider putting them in the cargo area to avoid airbag injuries.
Help Your Cat Calm Down with Pheromones
What Rules Apply to International Travel with Cats?
Your cat may be quarantined for four months if you do not follow all the rules for bringing pets into the United Kingdom.
To travel with your cat into the United Kingdom by air, your cat must be micro-chipped, have a pet passport, certificate of vaccinations, and have a declaration that you will not be selling or transferring ownership of your pet.
The rules are different if you are selling the cat to someone in the United Kingdom.
Do Any Airlines Fly Cats Exclusively? 
Pet Airways advertises Pawsengers® travel. Your cat can travel in the cabin of their airplane with onboard pet attendants in the company of other cats, dogs, bunnies, or iguanas.
Pet Airways maintains climate-controlled pet lounges, and cats are thoughtfully escorted to the plane by their attendants. Your cat will be "treated with … tender loving care" en route to your destination.
Can I Help Cats Displaced by Forest Fires or Hurricanes?
Pet Airways has a rescue relocation program that provides flights for cats from qualified rescue organizations.
Pet Airways is not a nonprofit business, but Pet Airways shuttles thousands of cats across the United States to "forever home" to reduce the number of cats euthanized every year.
What Is a Pet Shipper?
The International Pet and Animal Transportation Association (IPATA), incorporated in 1979, is proclaimed by the United States Department of Transportation (DOT) as the safest way to ship your cat.
The DOT requires the airlines to report the "loss, injury, or death of any warm-blooded pet … in custody … of a domestic passenger airline."
Their rules and restrictions nearly guarantee your pet's safety. IPATA claims, that "air travel is the safest means of transportation for" cats.
Pet Movers, incorporated in 1998, is an IPATA pet shipper with offices in five continents. Animal Land Pet Movers has offices in Atlanta, Hong Kong, Johannesburg, London, Los Angeles, and Sydney, Australia.
Animal Land specializes in pet relocation for employees of large corporations. Pet Movers are licensed by the U. S. Department of Agriculture as animal handlers.
How Do I Export Show Cats?
The United States Department of Agriculture (USDA) controls the rules and regulations for exporting show or pet cats to other countries.
Comprehensive USDA rules are explained on their website, but a USDA health certificate from a licensed veterinarian is required by all airlines. You must also consider the rules and regulations of the country importing the cat.
Are There General Rules for Flying With My Cat? 
Though the FAA set general rules, the airline decides whether you and your cat can travel in the airplane cabin. If your pet is allowed in the cabin, your pet must be odorless, harmless, and in a container for the duration of the flight. You must be able to produce your cat's USDA veterinary health certificate.
What Kind of Carrier Do I Need?
Your cat container is your carry-on bag pursuant to 14 CFR part 121, section 121.589. The carrier must fit underneath your seat without blocking access to the plane's center aisle. Your pet carrier must be stowed and remain under the seat for taking off and landing.
You and your cat must satisfy the flight attendant. A cat carrier may be, but is not restricted to, 17 inches long, 10.5 inches high, and 10 inches wide.
Do Airline Pet Policies Vary? 
Delta Airlines will not ship Burmese, Exotic, Himalayan, or Persian cats in cargo, and they will not transport cats in cargo on extremely cold or extremely hot days.
Delta Airlines requires a U.S. Department of Agriculture veterinary certificate issued within 10 days of travel to allow your pet to accompany you in the cabin. You must provide food and water for your pet, and you should not tranquilize your cat.
Can My Cat Fly With Me to Grand Moms?
Southwest Airlines is one of the easiest ways to fly with a cat. Southwest Airlines allows cats to fly with you under the seat in front of you in an approved carrier on domestic flights.
They do not accept pets on international flights. Pets must be checked at the ticket counter, and the pet fee for a cat is lower than the fee charged by most airlines.
Can My Cat Be a Therapy Pet? 
A cat can be an emotional support psychiatric service animal, but only if you suffer from anxiety and depression. If you intend to have your cat declared a service animal you must apply 48 hours in advance of your travel.
Approved Service animal does not need to be confined in a carrier in the airplane cabin.
The United States Department of Transportation (DOT) has Rules 14 CFR part 382 govern service animals on U.S. airlines. Service animals belong to people with disabilities, and they do not need health certificates to travel.
Do American Airlines Pet Requirements Vary by Segment? 
American Airlines carries show cats to competitions and sends children with cats home from vacation. American Airlines flies cats and their pet fish.
Their professional flight attendants are dedicated to the safety of every animal they transport to any of their hundreds of destinations. American Airlines contracts some transatlantic flights to British Airways and Finnair.
Does British Airways Share American Airlines' Pet Policies? 
British Airways, the United Kingdom's largest airline, requires vented carriers large enough for your cat to stand up, turn around, and lie down in. British Airways only transports cats in its cargo areas.
The carrier must be strong enough to withstand collapse, and you must attach food and water containers that are refilled from the outside of the carrier.
Can Our Cats Travel With Us on United Airlines? 
United Airlines allows cats in the cabin with passengers on domestic flights. The pet carrier will be your second carry-on bag. United Airlines charges a pet fee for each segment of your trip.
Thus, if you fly from New York to California and change planes in Washington, D. C., you have to pay two full pet fees to fly your cat from New York to California.
Can Our Cat Fly With the US to Europe?
Lufthansa, the largest commercial airline in Europe, welcomes pets. Seeing eye dogs and other service animals travel free in the cabin but must pay an additional fee for their cat's transportation.
They fly cats in the cabin with you or in the cargo section of the plane, but passengers are expected to know the import and export regulations and laws of their destination and home countries.
Lufthansa accepts larger carriers, but the maximum combined weight of a cat and a carrier is 8 kilograms or 17.6 pounds.
The Lufthansa pet carriers are 19 inches high, 15.5 inches wide, and 21.5 inches (55 centimeters) long.
The carrier must be vented on all four sides and fit under a passenger's seat. It has to be escape-proof, leak-proof, and contain cat litter.
Flying With Cats
You know your cat better than anyone else. Most domestic airlines are kid and cat-friendly. You can fly on an airline that will allow your cat to fly in the cabin with you.
If your cat can not fly in the cabin with you, most airlines have special cargo sections or special flight attendants for cats in their cargo section. Pet Airways charters are smaller than most commercial aircraft.
If you're relocating internationally, your pet should be secure with an IPATA pet shipper licensed by the USDA and regarded safe by the U.S. DOT.
If you are showing cats Internationally or exporting cats Internationally, you are expected to know the requirements, laws, and policies of each country you travel to and from.
If you are vacationing abroad, you must know the laws and policies of each country you visit and the policies of each airline you and your cat fly on.
Never tranquilize your cat before long flights. The effects of tranquilizers are unpredictable. Tranquilizers may make it difficult for your cat to breathe in the aircraft cabin or cargo section.
Cats Flying FAQ's
Can You Take a Cat on a 12-hour flight?
Pets can travel as cargo. It's generally easier for the pet, but awkward for the human. The best idea is to call the airline and ask about their procedures. When your cat is traveling for more than six hours, let your cat out periodically to drink water and use the bathroom.
Does flying hurt cats' ears?
Although traveling may weaken his immune system, it may actually help fight other infections. This can be a good thing, which is why pets might get ear infections during flights.
Are cats traumatized by flying?
Cats often don't need medication before an airplane flight. If your cat is stressed out by being on an airplane, consult with a veterinarian about how best to handle the situation.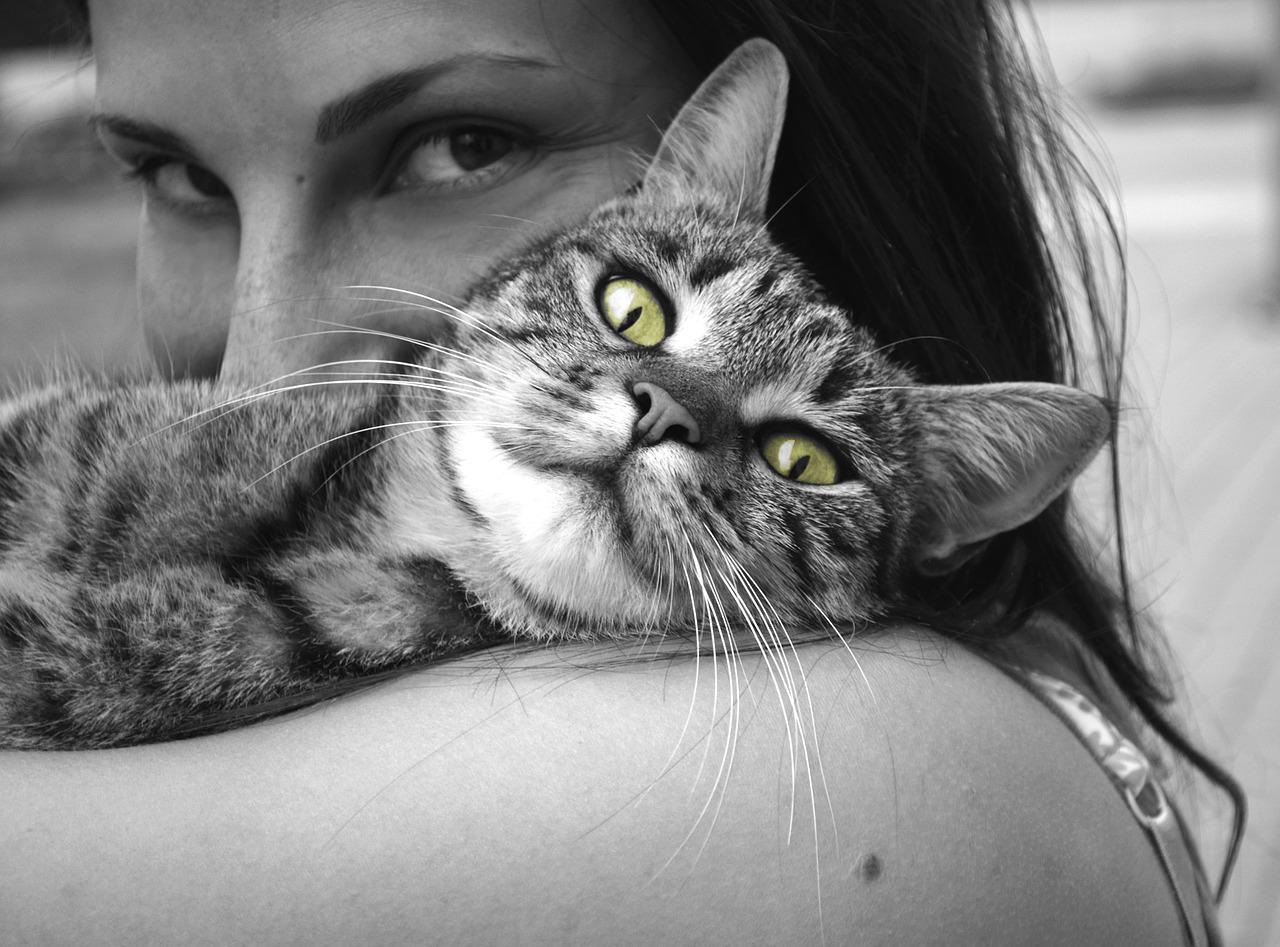 Hi, This is Alexa, and I love cats. This Website is a Complete Journal about how to travel with a cat and other information about Cat Health, Cat Training, Cat Behavior, Cat Foods and more. I hope you find it useful.